NFL HOF Coach John Madden Dead At 85
Getty Images
There are not too many people that are more associated with the NFL in it's history than John Madden.  The Super Bowl winning coach for the Oakland Raiders, the Hall of Famer who is the only NFL analyst to work for all 4 of the major networks (CBS/NBC/ABC/FOX) has passed away suddenly at age 85.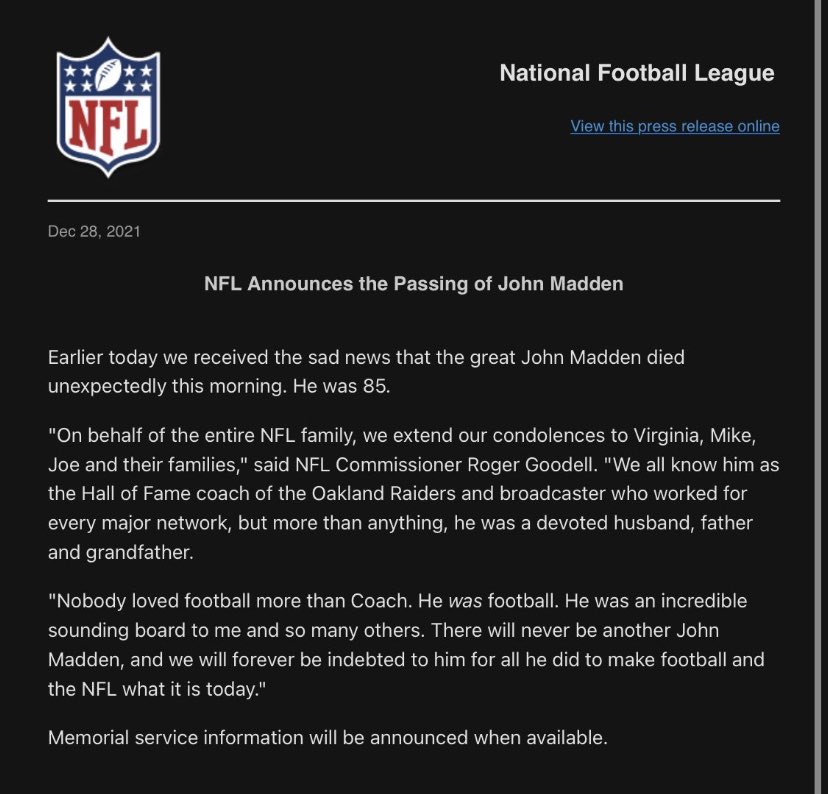 There was just a special over the weekend celebrating the man that football players still address as Coach Madden.  This man is one of the main reasons that people loved football so much.  Think about it.  When he got into broadcasting, if he was calling your game, you knew it was important.  Not too many color men (not play-by-play) can break down tape like John could.  You waiting for him to yell "BOOM", and this was the first analyst who showed love for offensive and defensive lineman.
For many players, it was more important to make the All Madden Team than the Pro Bowl.  You got John's approval, you knew you were valued.  And my goodness, I never knew what a turducken was until I saw it on Thanksgiving being handed out to the winning team and the MVP's of the game.
John was also one of the most sought after pitch men.  I remember his Miller Lite commercials and he knew how to sell a product.  Check out this classic below.
Two more memories of this man's legacy.  He helped create arguably one of the most popular video games of all time.  If you were a gamer, you wanted the highest rating possible for your favorite player, and only a select few got to be on the cover.  That player may get injured the following year, but I digress.
John was a person you could talk to and was the everyman.  By all accounts, he was approachable, kind, and he listened to people.  He respected the blue collar work ethic of those behind the scenes.  We will miss the Outback cruiser (He didn't fly) and one of the greatest ambassadors for football.  He was recognized the world over, and the NFL lost a legend.  I bet he will grab a seat next to Pat Summerall with a few microphones and call the games from heaven.  RIP John Madden. Football will not be the same without you.
TACKLE THESE: Check Out the Best Uniforms In Each NFL Team's History