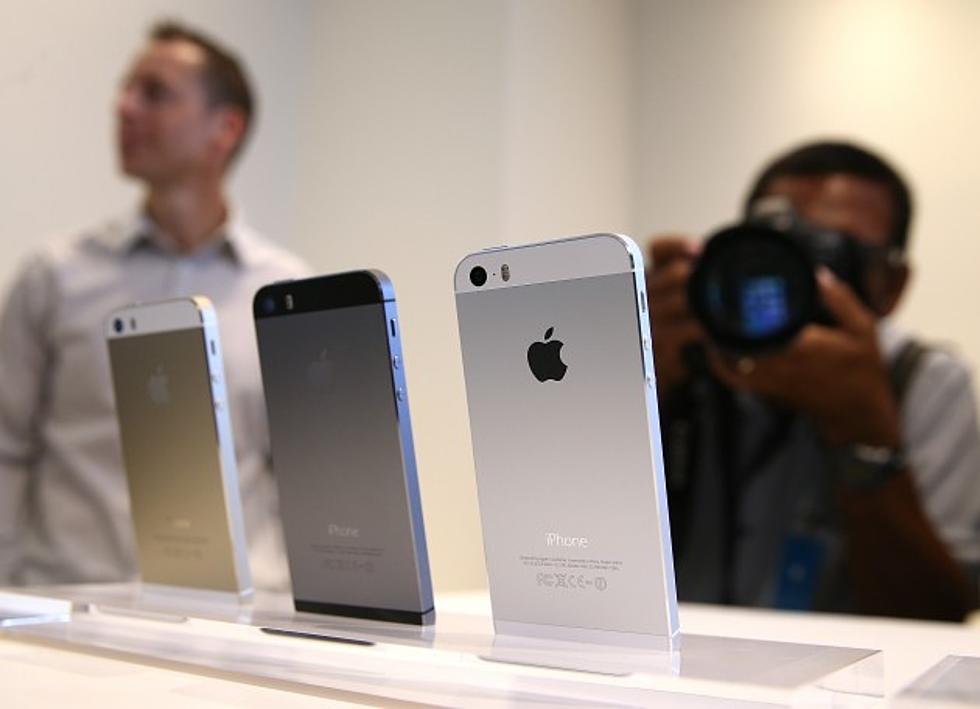 New iPhones — 5S and 5C Make Their Debuts [UPDATED]
Justin Sullivan / Getty Images
Apple unveiled two new iPhones, the 5S and the 5C, on Tuesday afternoon, in addition updates to iTunes and its mobile operating system, iOS. Here's what's new (updated with pictures from the presentation below):
iPhone 5S
The latest edition of the super-popular smartphone continues in the tradition of the 2009's 3GS and 2011's 4S. The iPhone 5S looks pretty much the same but comes with all sorts of neat little upgrades:
A7 chip: This new processor makes the latest iPhones the first smartphones to use a 64-bit chip, which means it should run much, much faster (twice as fast as the iPhone 5, for example).
Fingerprint scanner: Apple's new "Touch ID" is basically a big upgrade to the security of your phone. If you don't feel like using the passcode feature, you can now simply use your thumb print and achieve the same thing.
Camera: The new camera has an improved flash and a larger aperture, which essentially makes it much easier to take better pictures. Also big news is that you will be able to shoot slow-motion video. (In other words, YouTube is about to become really annoying.)
Colors: Silver, gold or space gray.
Battery: A much-improved battery promises to let you talk longer, surf the Web longer and listen to music longer.
---
iPhone 5C
This "budget" iPhone comes encased in plastic rather than aluminum, and is available in five colors (green, pink, white, blue and yellow).
The iPhone 5C won't feature many of the upgrades you'll get on the 5S, but this cheaper edition of Apple's flagship product is basically an iPhone 5 that's a lot more colorful.
It does have a better camera and improved battery life, and you can get it starting at just $99.
Apple is also producing a series of colored cases, which which contain hole pattern on the back to add another colorful touch.
---
Price/Availability
All prices below come with a two-year contract with AT&T, Verizon, T-Mobile or Sprint:
The 5S is available in a 16GB version for $199, 32GB/$299 or 64GB/$399. It will be available to order online or buy in stores September 20.
The 5C comes in at either 16GB/$99 or 32GB/$199. It will be available to pre-order online September 13 and in stores September 20.
You can also now get a 8GB 4S for free.
Here are some images from Apple's presentation:
---
---
---
---
(All photos: Justin Sullivan / Getty Images)