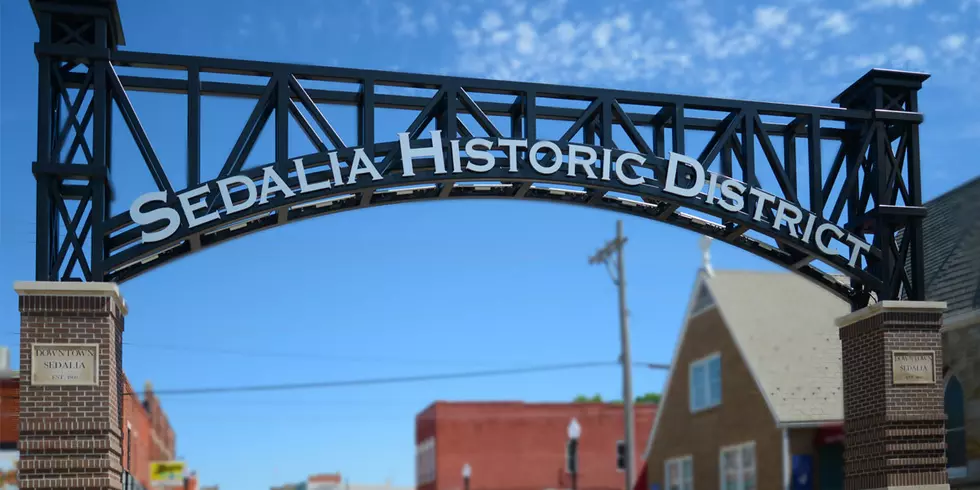 Need The Perfect Gift? Sedalia's City-Wide Sidewalk Sale April 2
Jennifer Langdon
Looking for that perfect graduation gift? Or something special for your mom or dad? It's spring, and that means graduations, Mother's Day, Father's Day, prom season, and graduation season are all on the way. Not to mention spring birthdays and spring weddings. Well you might be able to shop local, save a little cash, and find that perfect gift during Sedalia's City-Wide Sidewalk Sale on Saturday, April 2.
And there promises to be something for everyone at the sidewalk sale too. Participating Sedalia businesses include Juanita's House Antiques, Nostalgia Vintage Apparel & Marketplace, Shabby 2 Chic Boutiques, State Fair Floral, The Art Room, The Glam Shack, Wilken Music, Vincent's Footwear and Apparel, Rue 21, Concepcion Bridal & Quinceañera boutique, Jammin' Nuggets Music and more.
Many of the stores participating are on Ohio Avenue, so that will be a great corridor to get out of the car and walk and shop and enjoy, what hopefully will be some great weather. However other businesses throughout town are participating too. For example, Shabby 2 Chic on South Limit is participating. Rue 21 and Bodyworks in Thompson Hills Shopping Center are participating, as is Sothern Maven Boutique in the Lamy Building.
The City of Sedalia reminds folks looking at their webpage that buying goods and services in our community helps support your neighbors, and also gifts you time and gas money you don't have to spend by shopping outside of our community. Additionally, if you shop with friends -- you might just have a good time.
For more on the City-Wide Sidewalk Sale and a complete list of participating businesses check out the Sedalia Website.
And, you'll most likely find me browsing the records over at Jammin' Nuggets Music that afternoon.
The 100 Best Places to Live in the Midwest
KEEP LOOKING: See What 50 of America's Most 'Pupular' Dog Breeds Look Like as Puppies