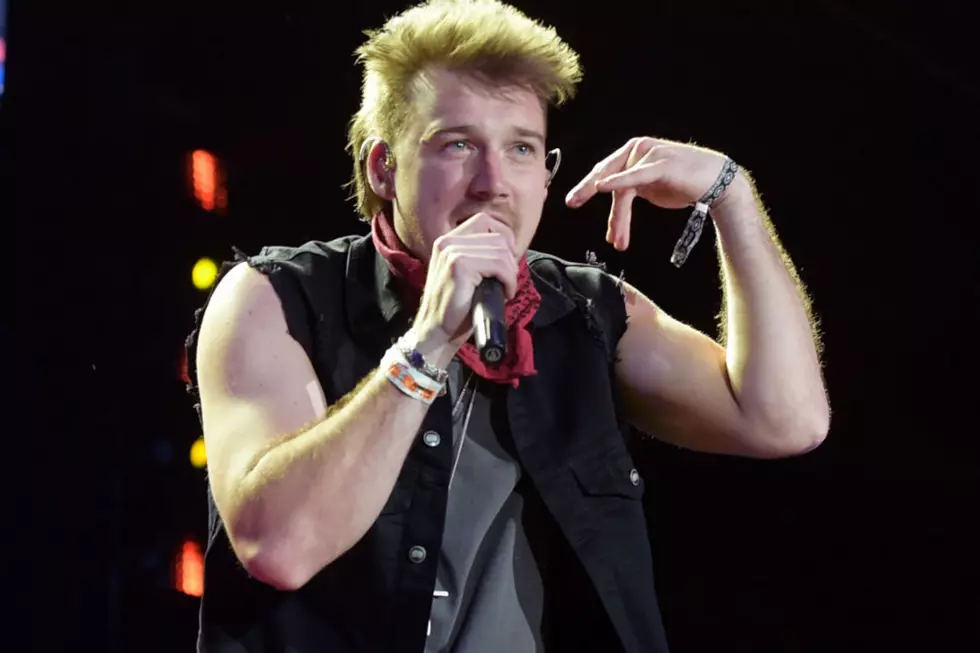 Morgan Wallen: 'It's Been a Long Year'
Kevin Winter, Getty Images
Breakout country artist Morgan Wallen sure has stayed busy throughout 2018.
"It's been a long year in a good way," Wallen admitted to The Boot on the red carpet at the 2018 BMI Country Awards in Nashville in November.
In April, the singer released his debut LP, If I Know Me, into the world; his latest single, "Whiskey Glasses," also recently hit country radio. Wallen toured across the U.S. on the Up Down Tour -- named after his chart-topping, certified-platinum single featuring Florida Georgia Line -- throughout the year as well, in addition to performing with larger artists as an opening act.
"I don't know that I've soaked it all in yet. It's been non-stop," Wallen says. "This year, I've played 200 shows. So, more than every other day, I'm playing a show."
While he may not have had time to reflect just yet, all that hard work is paying off. Beyond a massive growth in his fanbase, the East Tennessee native, who signed to Big Loud Records in 2016, has found mentors in collaborators Brian Kelley and Tyler Hubbard of Florida Georgia Line, and support from country radio.
"If you do just sit back and think about it, I moved here probably four years ago, and I said, 'I wanna get somebody to cut my songs; I wanna get a record deal,'" Wallen reflects. "And it's cool to see those things start to happen. I feel really blessed to be here."
Wallen will take (and deserves!) a break over the holidays, but he doesn't plan on slowing down his career anytime soon. He's announced a headlining tour, with support from co-writer Hardy, for 2019 already; the If I Know Me Tour will run from early January to late March.
As for 2019, Wallen says with a laugh, "We gon' be working for sure."
These Newcomers Also Had a Big 2018