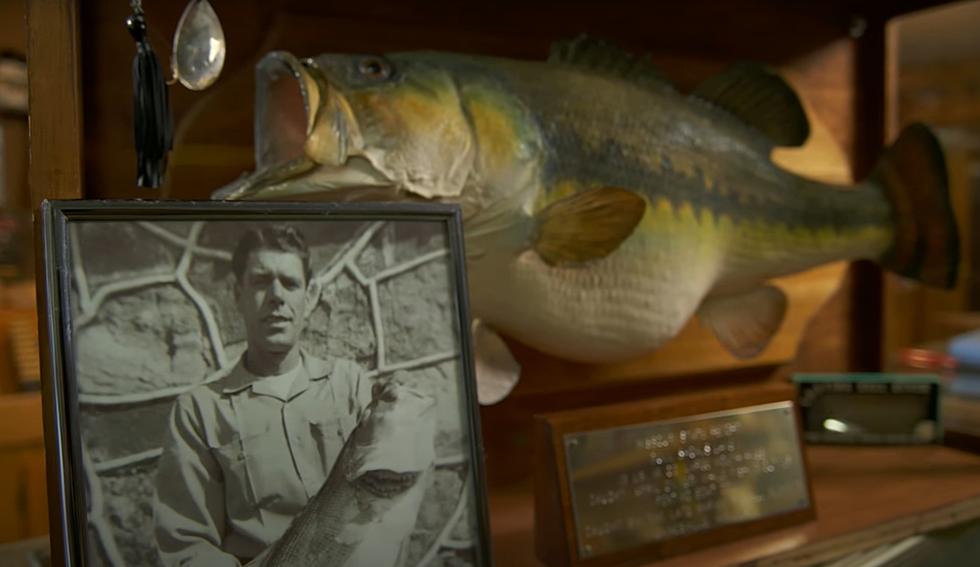 Missouri's Oldest Fishing Record Has Not Been Broken in 62 Years
MOConservation via YouTube
It's the most difficult fishing record to break in the state of Missouri based on how long it has stood alone. It has now been more than 62 years ago that a man pulled the state record for a largemouth bass out of Missouri's Bull Shoals Lake and no one has topped it since.
My dad and I used to go bass fishing all the time when I was growing up in Missouri. The largest I ever landed was a monster (to me) 7 1/2 pound bass out of a lake near the Huntington Quarry where my dad worked at the time. That was even larger than my dad had ever caught even though he eventually topped me with a 8 pound bass later in his life.
As I was thinking about the fishing days with my dad, I got curious about what the Missouri record is and according to Land Big Fish.com, the largemouth bass record is the oldest one in the state.
Their ranking says that a man named Marvin Bushong went fishing at Bull Shoals Lake in Missouri on April 1, 1963. Marvin reeled in a pole-bending 13 lbs 14 oz largemouth bass.
According to a story shared by the Missouri Department of Conservation, Marvin was a veteran who had served in the 745th Tank Battalion during World War II. He grew up in rural Ozark County and loved to fish. April 1, 1963 was his greatest catch ever. His wife said that Marvin told her he battled the fish for 12 minutes before finally reeling him in.
Marvin Bushong's story sadly does not have a happy ending. He would be tragically killed on the same lake 9 years later when he became tangled in trout lines. His lifelong highlight and sad demise would happen in the same place, but his record largemouth bass catch still stands to this day.
Missouri Fire Tower Hidden Inside the Mark Twain Forest