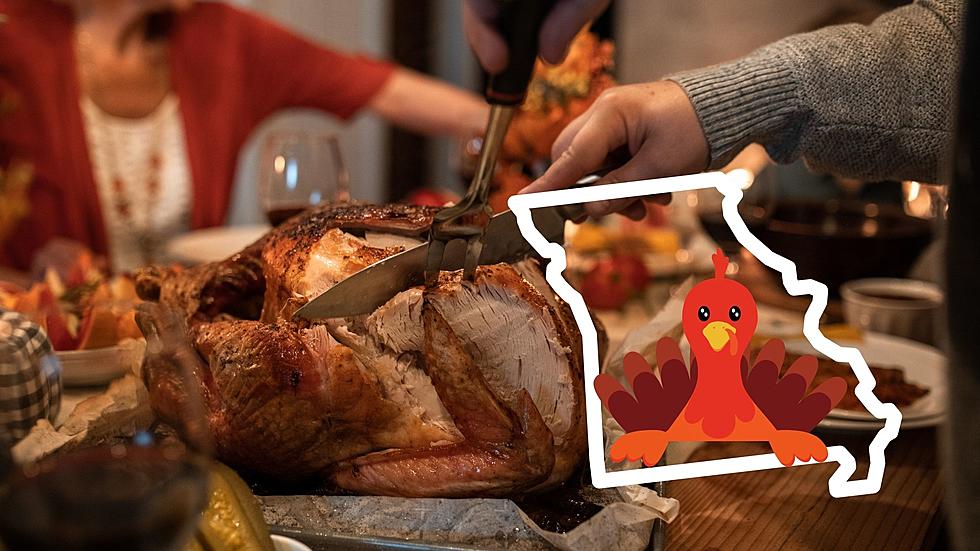 Missouri is home to the 2nd Best City to visit for Thanksgiving
Canva.com
No, it's not St. Louis or even Kansas City. Travel experts rank a town in Missouri as the second best place to spend Thanksgiving in the entire US, so which town is it?
According to the travel experts at Country Living, Hermann, Missouri is the second-best town in the country to visit for Thanksgiving. Hermann is second to only Charlottesville, Virginia, and ranked ahead of New York City, Savannah (Georgia), and St Louis (which made the list too). So why is Hermann perfect for Thanksgiving? On the site, they say...
"The jewel of the Missouri Rhinelandwilkommens fall visitors with wineries, wurst houses, and dozens of other delightful ways to enjoy its German heritage. A self-guided walking tour of the historic downtown (or a bike ride along the 140-mile Katy Trail) is a lovely way to get your heart rate up before the big meal, and you'll love cozying up in the sleeping quarters outfitted in antiques at the Inn at Hermannhof"
To see the full list of places to visit for Thanksgiving, click here!
I love that this list is full of small-town options, obviously, we know that New York City, St. Louis, Chicago, and other big cities do massive parades and go all out for Thanksgiving. But if you are not looking to be surrounded by thousands and thousands of people during the holiday all of these small towns would be great options to check out. Personally, I would love to head up to the number 5 ranked place on this list for Thanksgiving, Portsmouth, New Hampshire, I have been there once before during the summer and it was beautiful, I can only imagine what it would look like with all the fall colors.
LOOK: Food and Personal Care Shortages We Could See In 2023
Learn about the 13 potential shortages that could impact stores in 2023, from produce and meat to snacks and beverages.
Gallery Credit: Cooper Fox (B98.5) and Cameron (The Breeze 103.9)