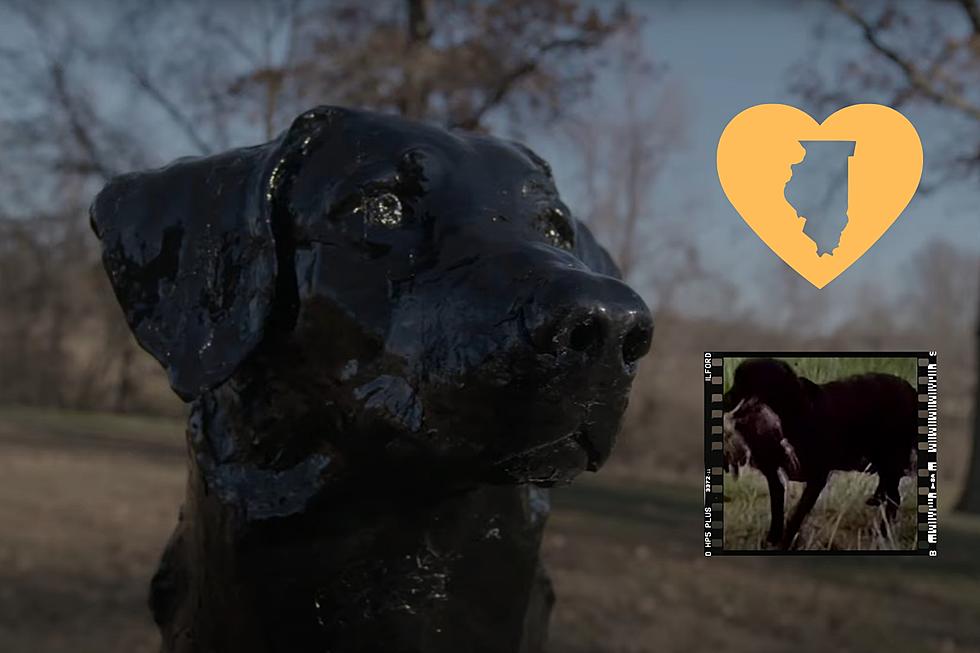 King Buck, the World's Most Famous Dog, Lived on an Illinois Farm
Winchester Repeating Arms via YouTube/Canva
No dog has ever been as famous as a Labrador named King Buck. Not Lassie. Not Rin Tin Tin or Benji. While he was world-renown, King Buck made his home on a farm in Illinois that you can still visit today.
The farm that King Buck called home also happens to be one of the most legendary and scenic sports shooting facilities in the Midwest. It's NILO Farms located in Brighton, Illinois. Field & Stream ranked King Buck as the 2nd greatest hunting dog of all time, but his legacy is much more than what he did in the field with his owner John Olin.
King Buck was the only dog who ended up on a stamp when he appeared along with some ducks on postage.
His performance at the 1957 National Retriever Field Trail Championship is still the stuff of legend. He was referred to by many hunters from that era as "the Babe Ruth of hunting dogs". If you visit NILO Farms, you'll see King Buck's statues and many pictures of him and John Olin.
NILO Farms is an easy drive from just about anywhere in Missouri and Illinois as it's located in a rural area north of St. Louis.
For more information about the greatest dog of all time, check out NILO Farms website for even more stories about black lab hunting dog legend, King Buck.
75 Years Ago, Monster Tornado Destroys 80% of Small Illinois Town