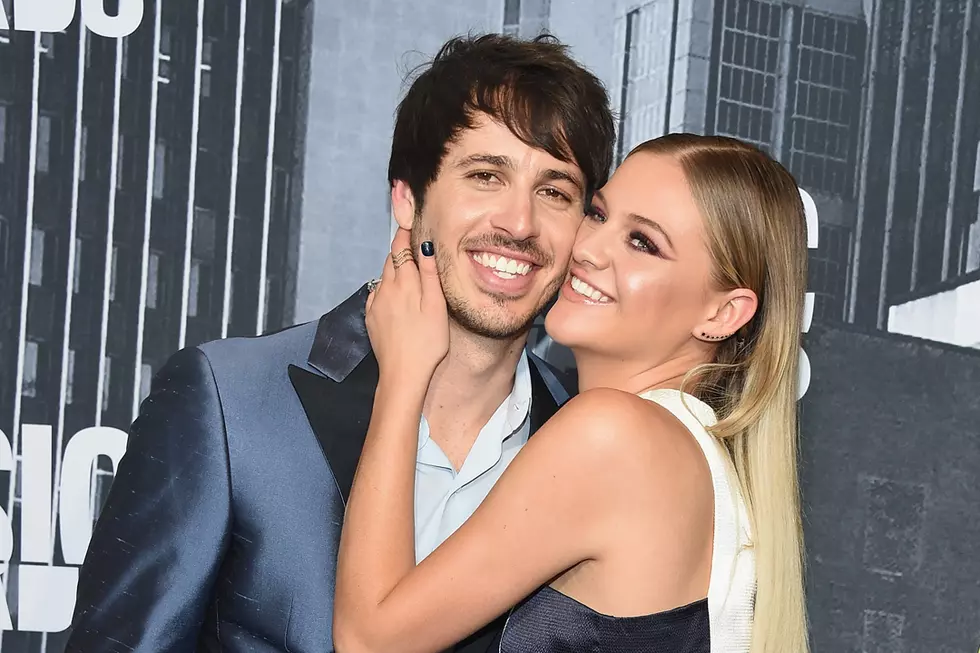 Kelsea Ballerini Is Getting Married in Cabo San Lucas This Weekend!
MIchael Loccisano, Getty Images
Kelsea Ballerini is on her way to becoming a married woman! The "Legends" singer and her fiance,  singer Morgan Evans, are on their way to Cabo San Lucas to get married over the weekend.
Us Weekly confirmed the big news on Thursday (Nov. 30), but did not reveal their source. Ballerini spoke to the celebrity news magazine in October and dropped a big hint about a destination wedding.
"We're getting married somewhere where people have to travel, so that is the gift, is people getting there," she said.
This Is All Kelsea Ballerini Would Tell Us About Her Wedding Plans
"You know it's funny. I'm not a wedding person," she says. "I don't think I would be a wedding person, so my mom and my bridesmaids and my stylist surprised me with a fitting and I walked in and put something on, and then walked out and I started crying, so we picked the dress!"
Ballerini hosted a bridal shower at a friend's house in Nashville in October, with her bridesmaids and friends including Lady Antebellum singer Hillary Scott pitching in to do balloons, cake, flowers and hand-painted signs. "Everyone did something different and made it look like a Pinterest party. It was beautiful," the singer shares.
"We are so focused on music, and I think meeting each other and falling super in love with each other was a big surprise for both of us," Ballerini says (quote via Nash Country Daily). "And I think we're kinda like … we're so stoked to get married, but the actual wedding part isn't really what we care about."
Ballerini just released a new album, Unapologetically, on Nov. 3, and after a whirlwind round of initial promotions, she and Evans are planning to take the rest of 2017 off.
Adorable Pictures of Kelsea Ballerini and Morgan Evans