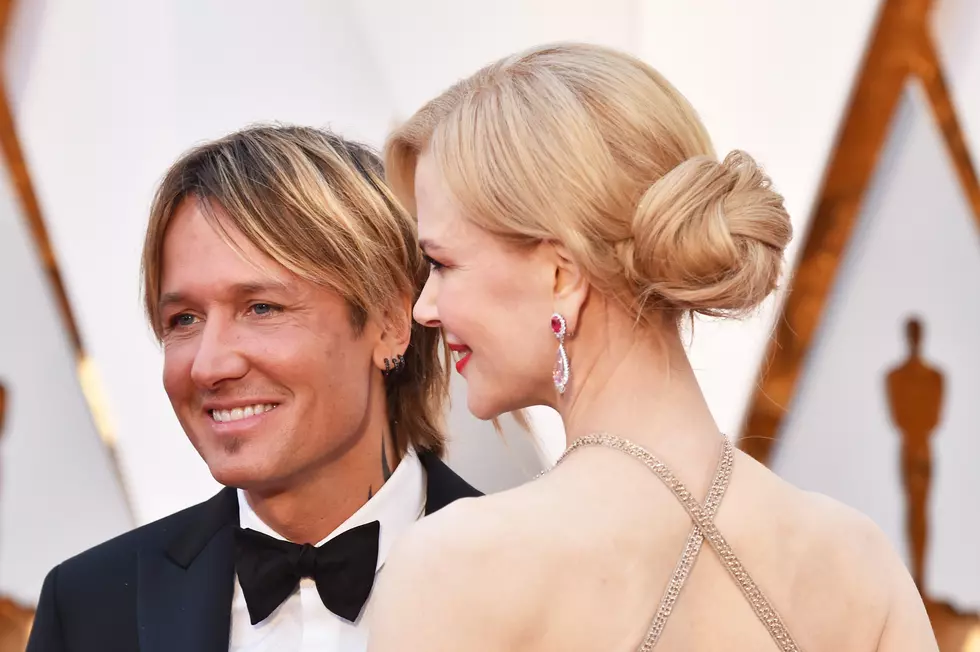 Keith Urban Accompanies Nicole Kidman to 2017 Academy Awards [PICTURES]
Kevork Djansezian, Getty Images
Keith Urban accompanied his wife Nicole Kidman to the 2017 Academy Awards on Sunday night (Feb. 26). The couple walked the red carpet together, holding hands and being affectionate.
Urban sported a simple black tux, leaving the major fashion statement to Kidman, who wore a nude-colored Armani Prive gown. The actress, who is nominated for Best Supporting Actress for her role in the film Lion, had a minor fashion emergency on the way to show, the Daily Mail reports: The strap of her gown broke when she got into the car.
Urban spent the days prior to the 2017 Oscars in Nashville for the 2017 Country Radio Seminar, which ran from Wednesday, Feb. 22, through Friday, Feb. 24. On Wednesday afternoon, he helped laud Zac Brown with the 2017 Artist Humanitarian Award (which Urban himself won in 2016), and that evening, he played a show for CRS attendees, performing stripped-down versions of songs from his newest studio album, Ripcord. On Thursday, Urban took part in the annual Universal Music Group luncheon.
Come April, Urban will be back on the red carpet, for the 2017 ACM Awards. His song "Blue Ain't Your Color" and his album Ripcord helped the country superstar receive seven nominations for the 2017 ACM Awards — the most of any artist this year. The song is up for Single Record of the Year and Song of the Year, while the album is nominated for Album of the Year.
See Keith Urban + More Country Stars Then and Now
Unforgettable Keith Urban Moments