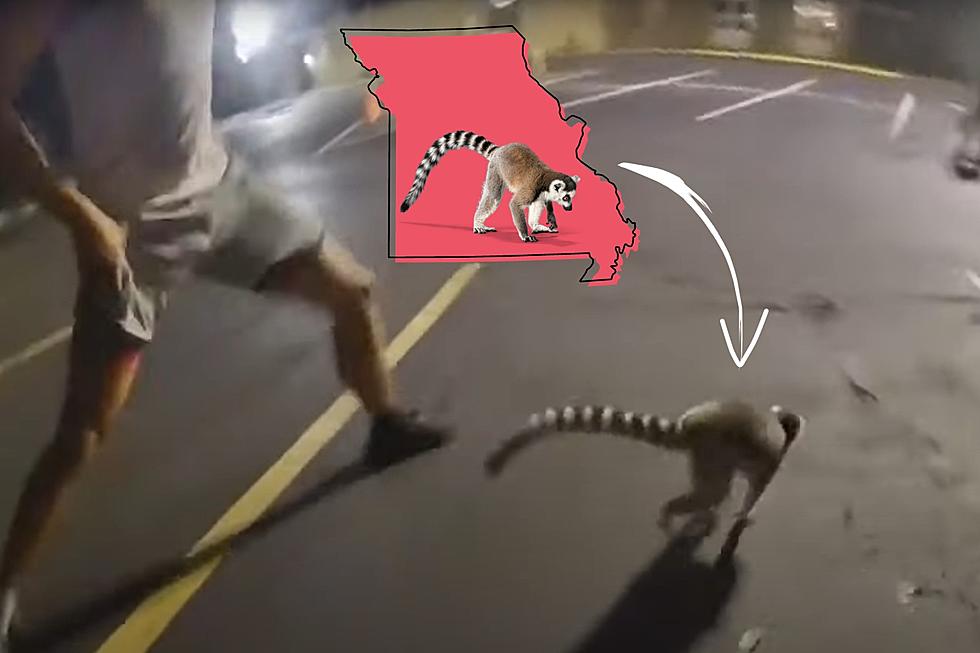 VIDEO: Police Chase Down Someone's Illegal Pet Lemur in Missouri
The Sun via YouTube/Canva
Someone in Missouri has a pet they're not supposed to have. Let me rephrase that. Someone in Missouri USED to have a pet they're not supposed to have as a new dashcam video shows a thrilling police chase as concerned citizens helped capture an escaped (and illegal) lemur.
The Sun shared this video which is hard to explain without watching it. According to the video description, this mad lemur dash happened Tuesday, September 12 in Springfield, Missouri (of course).
A couple of "concerned citizens" captured video of the lemur chase in Springfield that really needs some Benny Hill music added to it.
The report from the Springfield Police Department Facebook page said they had apprehended an illegal pet lemur. Watch and believe.
All's well that ends well and a policeman was able to catch the little lemur in a towel.
This will be one of the most interesting police reports in Missouri lemur police report history.
The Springfield, Missouri Police Department emphasized that it's illegal to have a wild animal like this as a pet and his owners were required to leave him in the hands of wildlife and animal control where "he is being loved and cared for".
This lemur chase story would have been even stranger if it had not happened in Springfield, Missouri where this actually does qualify as a somewhat normal Tuesday night activity.
Never stop being you, Springfield.
10 Pets You Can't Own In Illinois