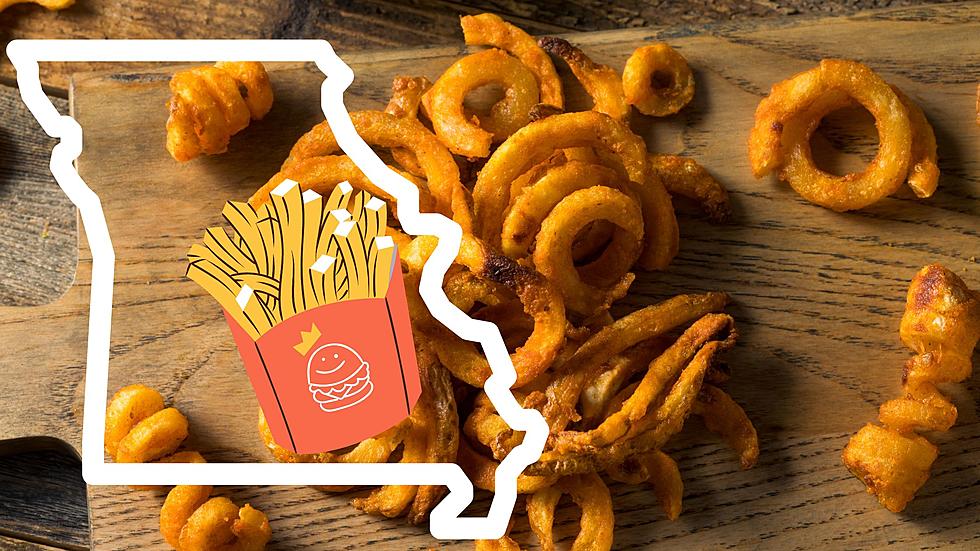 Here are the French Fries that won the award of Best in Missouri
Canva.com
If you are looking for french fries that are more than just a "side" dish, you need to head to this restaurant in Missouri, where french fries are truly the star of the menu!
Who doesn't love french fries? French Fries are just the best, they are warm, crispy, salty, and kids will always eat them. But where do you get the BEST french fries in the Show-Me State of Missouri? According to Missouri's Best 2023 awards, the winner of the Best French Fries is Black Sheep Burgers and Shakes in Springfield, Missouri. Black Sheep has a couple of different locations in Springfield, one downtown on Walnut St., and there are two others, one on Chesterfield St. and one on Sunshine.
On the menu, for the downtown Black Sheep location, they have tons of different fry options including regular Sea Salt & Pepper fries. But they also have other variations like the Truffle & Parmesan fries, the Apple & Hickory Smoked fries (fries that they cook in their smoker!), and the ones I'm dying to try the You're Smokin fries which are fully loaded with all the delicious toppings. Also...I know this place is all about french fries BUT they have Habanero Cheese Curds that I would 1000% order! To see their menus and to learn more about Black Sheep Burgers & Shakes click here!
Would I be willing to drive the 4-plus hours to Springfield, Missouri from the Quincy/Hannibal area JUST for french fries...no...BUT I will say that this place looks amazing, and if I ever find myself in Springfield, you bet I am going out of my way to try their fries...and cheese curds.
LOOK: 15 Discontinued McDonald's Menu Items