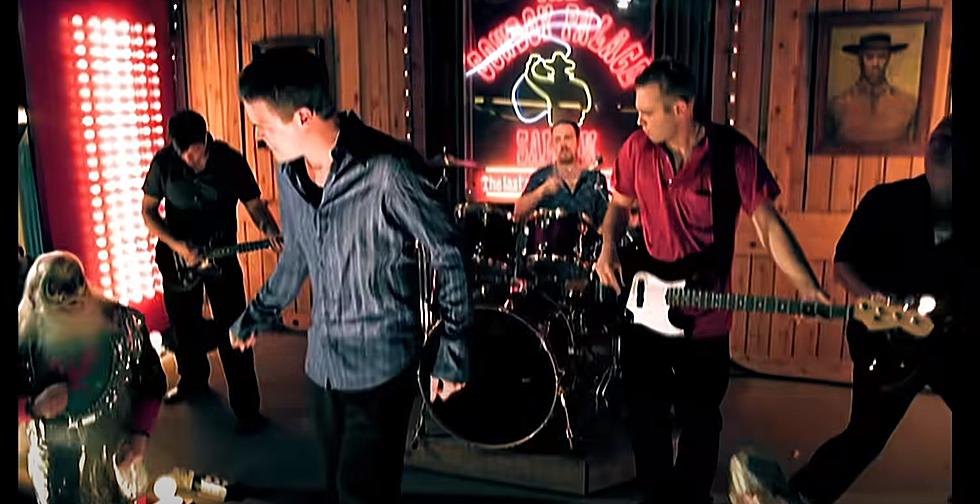 Grunge Kids Rejoice: The Missouri State Fair Announces Three Doors Down Show with Candlebox
YouTube
Guys, I don't know about you, but I was definitely a grunge kid. 
I was a teenager in the 1990's, and Grunge was the biggest thing since..... ever, for me.  Nirvana, Pearl Jam, Soundgarden, Alice in Chains, Soundgarden, Hole, Stone Temple Pilots, Smashing Pumpkins, it was everywhere, and it was definitely the biznazz.
And I bought into it. I had my ZERO t-shirt. I wore a lot of black.  I didn't go quite full emo, that was not the way of Grunge. You had to layer, wear plaid, and preferably mismatch your clothes. In fact, if you could wear mismatched socks, that was the height of grunge kid fashion, because it showed you just didn't care, man.  You were too cool for this "fashion" nonsense.  You were here for the music, dude.
Okay, I was a dumb kid.  But that wasn't the music's fault!  I kept up with some grunge/grunge-esque music, and it was still quite popular into the 2000's.  Sure, a lot of it died with Kurt Cobain, but we still got some great tunes for a good few years.
So when I got the email about the next concert being announced at the Missouri State Fair, it hit me right in the Grunge Kid Feels.  They've announced that 3 Doors Down will be performing on the 12 for their anniversary tour with Candlebox!
Grammy Award-nominated multi-platinum Mississippi rock band 3 Doors Down with Candlebox will bring their Away From The Sun Anniversary Tour to the State Fair Grandstand, presented by CFM Insurance, at the 2023 Missouri State Fair on Saturday, Aug. 12. Tickets are $45 for track and $35 for grandstand.
So there you go, reasonable ticket price there.
Now just in case you might forget, I do remember some stuff about 3 Doors Down.  They of course had the big hit "Kryptonite" (that you still hear in movie trailers and commercials all the time), but you also have well known hits like "When I'm Gone", "Be Like That", "Here Without You", and "It's Not My Time". And the opening act is... well. I would want to make a joke about slackers here because that was, like, the big joke about us in the 90's.  But Candlebox really are no slackers in the hit department, too.
There's zero resting on the considerable laurels of Candlebox's hit singles and albums. And the band is inviting fans, old and new, along for the ride. Candlebox formed in 1991 in Seattle, and soon thereafter incited a record label bidding war in Las Angeles. The lineup went quadruple-platinum with their 1993 self-titled debut and released two more acclaimed albums (1995's Lucy and 1998's Happy Pills). The singles "Far Behind," "You" and "Cover Me," became ubiquitous fan and radio favorites.
No word yet on if they're going to have another opening act, or just the two bands, but either way it's going to make the 90's Grunge Kids feel young again. Tickets to all State Fair Grandstand concerts will go on sale to the public starting at 9 am, June 27 through Etix.  We'll keep you posted for other shows coming up.
Grungily yours,
Behka