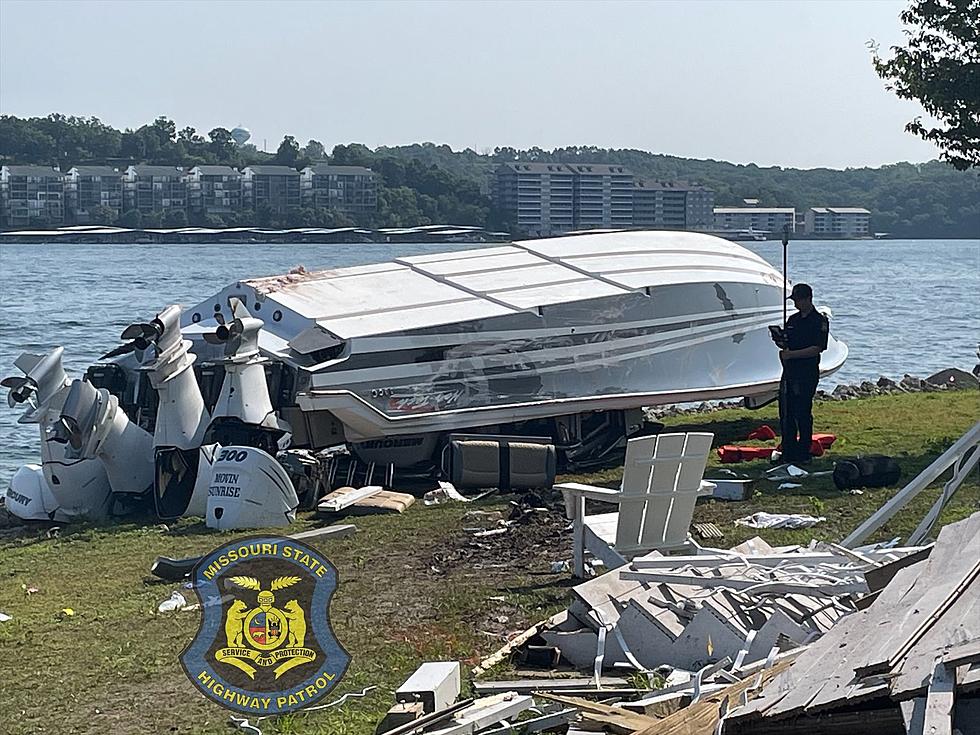 Eight Injured In LOTO Crash, Driver Arrested For BWI
MSHP Troop F
Eight people were injured and the boat operator arrested for BWI (Boating While Intoxicated) after a crash at Lake of the Ozarks late Saturday night.
According to the Missouri State Highway Patrol, 47-year-old Adam J. Ramirez of Huntington Beach, Calif., was the driver of a an eastbound 2014 Nortech at the 1.3 mile marker on the Osage Arm at Lake of the Ozarks just a few minutes before midnight, when the vessel ran aground, striking a residence, then overturning, ejecting all passengers.
Ramirez suffered serious injuries, as did passengers Karlie K. Jones, 21, Oak Hills,Calif.; Kyle E. Iltchi, 23, Phelan Claif.; Alex Pratt, 28, Niles, Mich.; Amy K. Hillyer, 50, Louisville, Miss.; and Matthew Hillyer, 51, Louisville, Miss.
Suffering moderate injuries were passengers Roxy Soukup, 23, Glen Ellyn Ill.; and Cathy Ramirez, 48, Huntington Beach, Calif.
All were transported by EMS to Lake Regional Hospital for treatment.
Reportedly none of them were wearing life jackets at the time of the crash.
Ramirez was arrested at 12:50 a.m. Sunday by the Patrol. He now faces charges of boating while intoxicated causing serious physical injury, and boating while intoxicated causing physical injury.
Camden County Deputies, Lake Ozark Fire and Police, Osage Beach Fire, Camden County Ambulance, Miller County Ambulance, Osage Beach Ambulance, and Cole County Ambulance assisted the eight Troopers on scene.
Troopers were busy re-constructing the crash scene on Sunday with the assistance of a drone.
LOOK: Do you know these iconic quotes from '70s TV shows
Stacker
looked through the vast array of groundbreaking 1970s television and identified 25 of its most iconic (and most memorable) quotes.