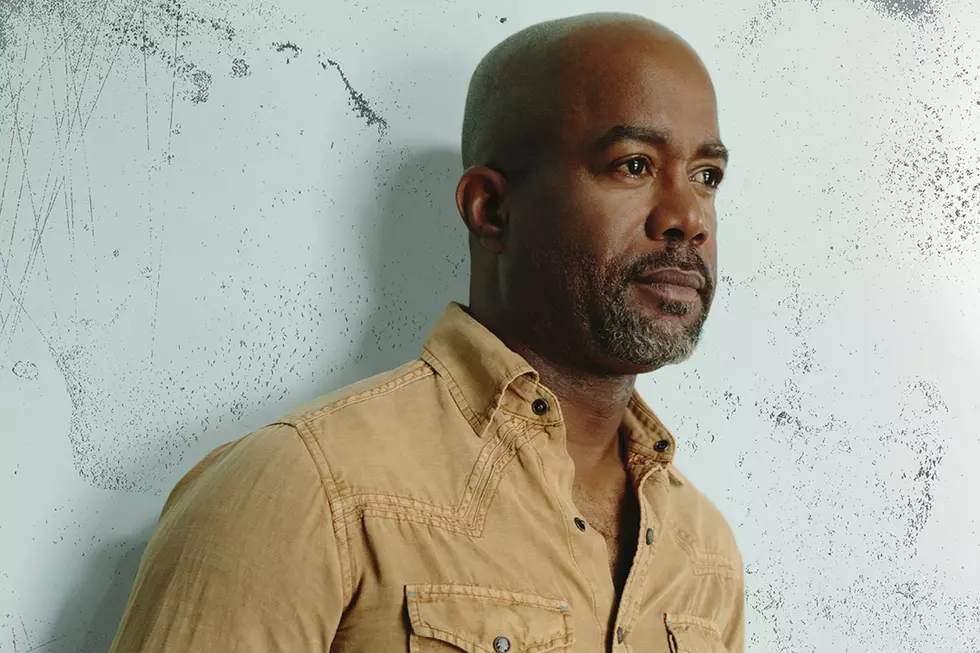 ToC Critic's Pick: Darius Rucker, 'When Was the Last Time'
Capitol Nashville
Darius Rucker's new album When Was the Last Time is at its best when the songs feel like live recordings. Of course none of the 12 cuts are 'live' tracks, but several find the singer layered within the mix instead of on top of it. There is perfection within the imperfections.
His vocals aren't the sole focal point of most songs on When Was the Last Time, his finest and most dynamic solo album to date. Songs like "Life's Too Short" and "Straight To Hell" seem to offer his band a chance to prove their keep and they take advantage. Compare singles "For the First Time" and "Don't" to find the sonic difference between a song with air and one with less.
The one-two punch of "Straight to Hell" (featuring Luke Bryan, Charles Kelley and Jason Aldean) and "Count the Beers" hits like a great two-song encore. "Another Night With You" follows with a jazz-inspired vocal and musical performance that's every bit the ticket seller, even if it was inspired by Patsy Cline and not Texas blues.
Occasionally Rucker does revert to being a singer instead of an entertainer ("Don't," the first verse of "Hands on Me") but these moments are fleeting. A steady dose of carpe diem ties a thread through the album's lyrics, with no fewer than three songs reminding you to take advantage of every waking hour, and several others produced with an urgency rarely found in his catalog. Rucker is positioned to find new peaks with songs from When Was the Last Time.
Key Tracks: "Life's Too Short," "Straight to Hell," "Another Night With You"
Did You Know?: The original Drivin' N' Cryin' version of "Straight to Hell" is about six minutes long. Rucker shortened it for the album in hopes it could become a single.
Wait, Darius Said What About Kip Moore? 
button link to interview