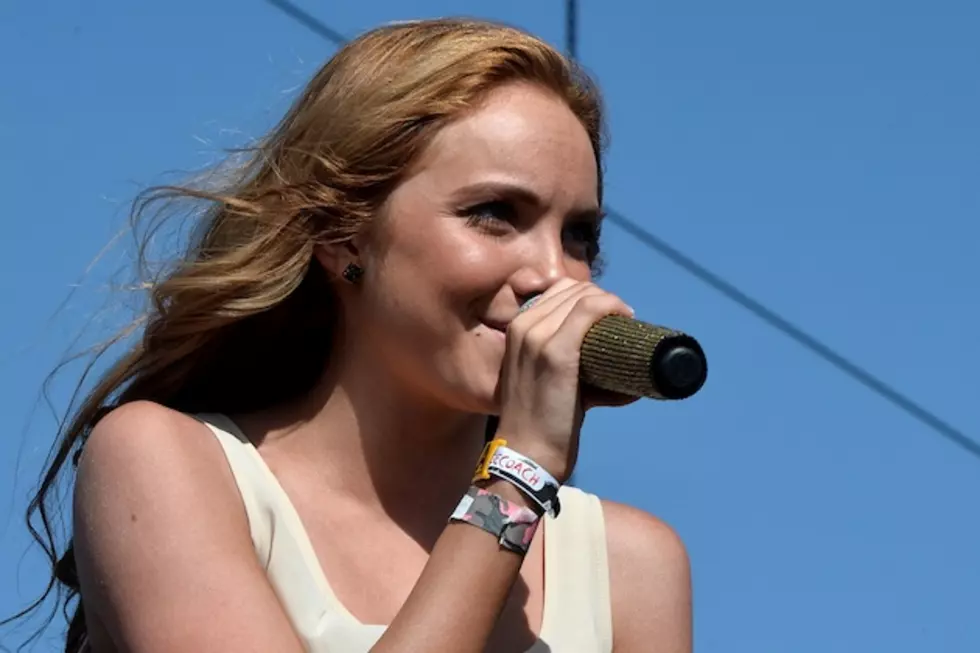 Danielle Bradbery Admits She Falls Out of Her New, Tricked-Out Truck
Kevin Winter, Getty Images
She tells Country 92.5 in Hartford, Ct., "I got it and it was already kinda tricked out halfway. It had a really cool tires, and it was an eight-inch suspension lift, so it was already really big," the singer laughs.
Unlike some other country stars who reap the benefits of their celebrity by receiving trucks as gifts, Bradbery proudly admits she bought it with her own hard-earned money. And the 'Young in America' singer sounds like she's having the time of her life playing around with this beautiful vehicle.
It's so big that Bradbery says she has to climb into the truck, but the tricky part is actually getting out. "Sometimes I forget, when I get out of it, because I was so used to being on the ground. And I just kind of fall out, I stumble out. It's pretty funny," she says with a chuckle.
While 'The Voice' winner has a pretty fancy truck already, she's certainly not done tricking it out, and when complete, it will have a whole lot of bells and whistles. She desperately wants to put a system in the truck -- for blasting all her favorite country songs, of course, and is brainstorming a few other ideas too.