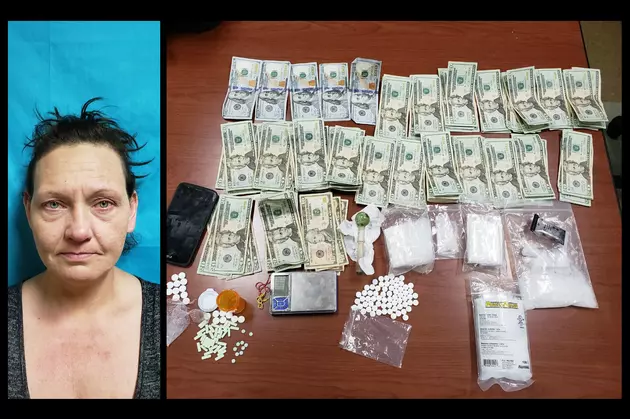 Clinton Resident Arrested on Drug Charges
Clinton Missouri Police Department via Facebook
A Clinton woman was arrested on April 28 after police discovered drugs and a large amount of cash during a traffic stop.
The Clinton Police Department says a vehicle was stopped around 12:10 p.m. in the 900 block of East Green Street: "A subsequent search of the vehicle lead to the discovery of approximately 95 grams of suspected methamphetamine, numerous prescription pills, drug paraphernalia, and a large amount of cash."
40-year-old Elisha J. Montgomery of Clinton was arrested for possession of a controlled substance with intent to distribute, possession of drug paraphernalia, and driving while revoked/suspended.