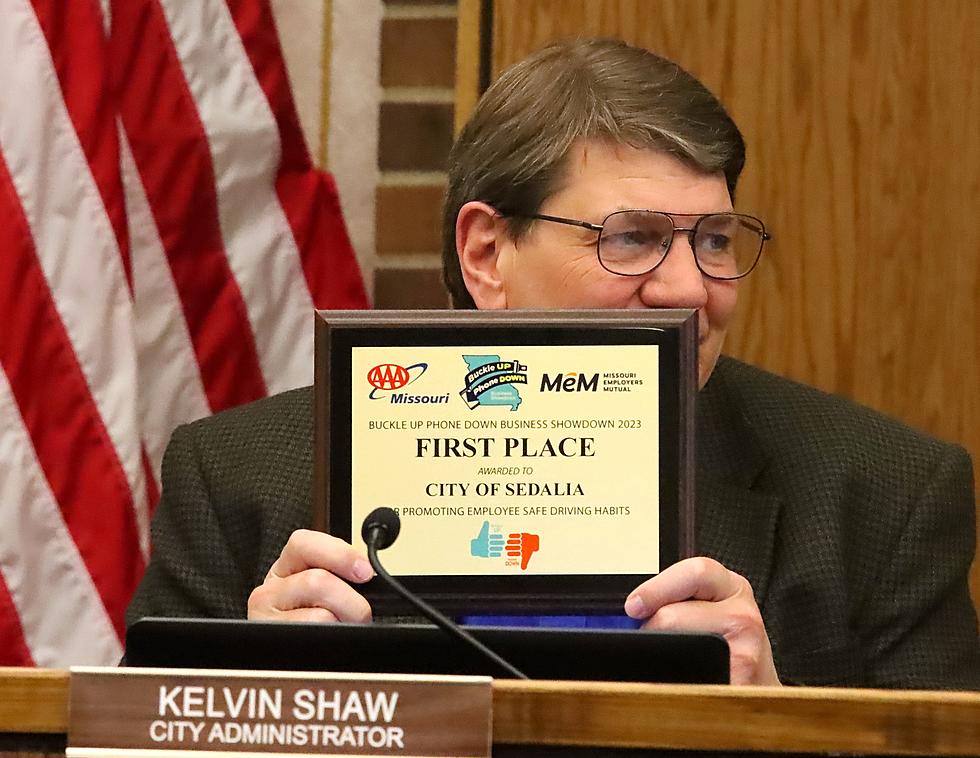 City of Sedalia Awarded $7,500 Buckle Up, Phone Down Business Showdown 2023 Award
Randy Kirby
AAA Missouri, in conjunction with the Missouri Coalition for Roadway Safety and Missouri Employers Mutual (MEM), launched a campaign to bring awareness to the dangers of distracted driving.
According to the Bureau of Labor and Statistics Census of Fatal Occupational Injuries 2019- 2020, 1) "Motor vehicle crashes are the leading cause of work-related injuries in the US; 2) From 2011 – 2020, more than 17,000 workers in the US died in a work-related motor vehicle crash; and 3) In 2019 alone, work-related crashes cost employers $39 billion."
In order to participate in the contest, employers were required to register, provide a copy of their safe driving policies, employees had to watch a 20-minute video on distracted driving and sign a pledge form committing that they would buckle up, put the phone down and share the responsibility of safe driving while riding as a passenger. Forty-seven Missouri businesses/organizations and more than 1,200 employees participated in this contest.
Based on the percentage of employees that received the training, the top 10 businesses/organizations were entered into a random drawing for the top three spots and cash prizes. The City of Sedalia won 1st place. On Monday, April 24 at the State Capitol in Jefferson City, the City of Sedalia was presented with a check for $7,500 and a plaque. The City of Sedalia plans to use the award money to purchase a digital roadway sign.
"This will hopefully assist in alerting drivers when there is work being done on the roadway as well as when Police and Fire are working on the road. We want to do all we can to keep our employees safe while working and driving on the roadways," a City press release said on Monday. "The City of Sedalia is honored to have won this award."
In the photo: Sedalia City Administrator Kelvin Shaw holds up a first-place plaque Monday night that was presented April 24 in Jeff City to Sedalia officials. The award included a $7,500 prize.
25 richest people in America and how they did it