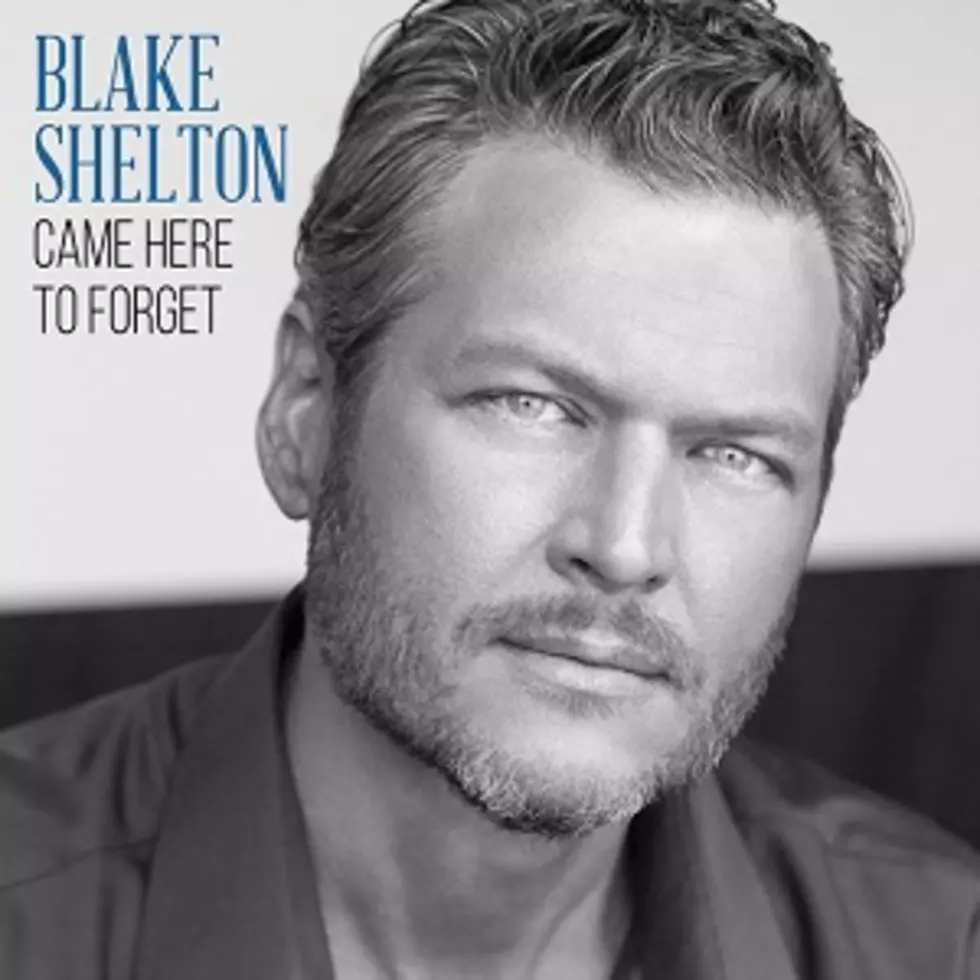 Blake Shelton Shares Brand-New Single, 'Came Here to Forget' [LISTEN]
Warner Music Nashville
In mid-February, Gwen Stefani released "Make Me Like You," a new song about her budding romance with Blake Shelton. Now, we get to hear his side of the story. Shelton has released "Came Here to Forget," the first single from his upcoming new album -- and there's no mistaking who and what it's about.
"Girl, you gettin' over him, and I'm gettin' over her / The eyes have it made, ain't gotta say a word," Shelton sings in the song's very first two lines. "Misery loves company, that's why it's you and me / Buying each other drinks, back at the bar as thick as thieves / Stealing these little sips, doing the best to make the best of the worst of it."
"Go ahead and check your phone like I've been checkin' mine / Nobody's ex is texting for a rewind / Looks like it's just me and you / Fall in love just enough to get us through what we're getting through," Shelton continues in the song's second verse. In the chorus, he sings, "Keep playing them songs / Keep singing along / Keep leaning it on in closer / Keep salting the rim, getting even with her and with him / Before the night is over / That first kiss is like a Colorado hit; we'd better keep on keeping it lit / Until we can't remember, can't remember what we came here to forget."
Shelton has stated previously that his next project will be heavily influenced by the ups and downs he's been through in the last year.
"I've written more than I've written in 15 years, for obvious reasons ... I'm doing what I'm supposed to do, and that's put all I've gone through and put it into music, and I never felt more connected to a record before," Shelton explains. "When people hear this record, they may not know what happened to me, but they're gonna know how I felt about it. And that's exciting for me, to just lay it out there for people."
Listen to Blake Shelton, "Came Here to Forget":
Blake Shelton's Best Tweets
Top 9 Unforgettable Blake Shelton Moments