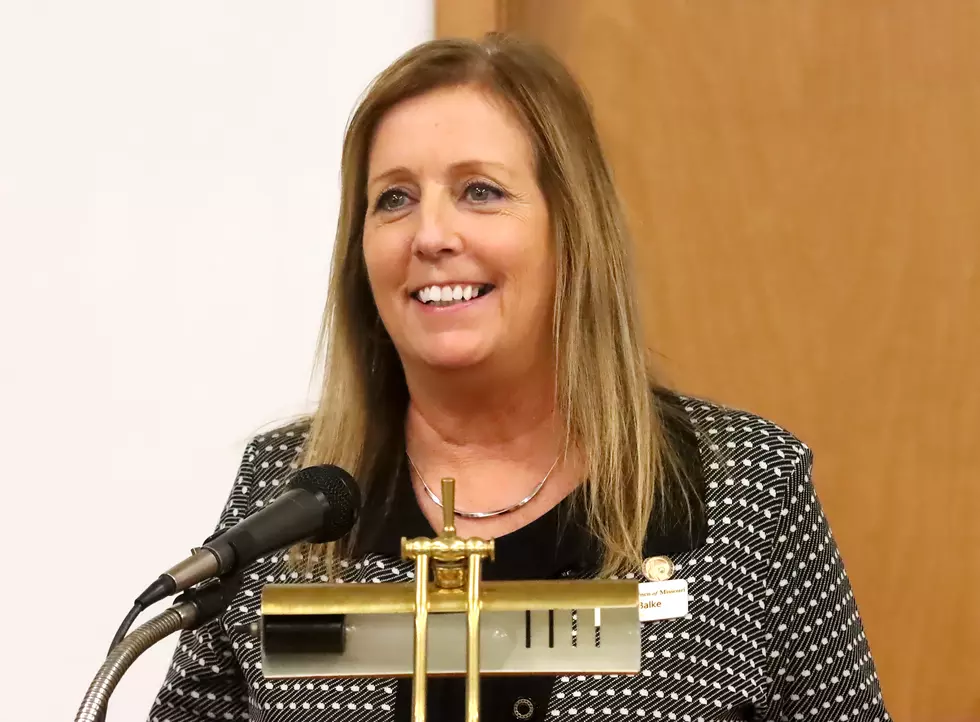 Balke Named SBW Woman of the Year
Randy Kirby
Sedalia Business Women President Robin Balke was named Woman of the Year during a public relations dinner held last night at the Sedalia Shrine Club, 1375 Elm Hills Blvd.
Balke appeared genuinely surprised when her name was announced and some of her family members suddenly appeared at the club to help recognize her achievements.
She joins a long list of 42 previous winners that date back to 1979.
According to presenter Lori Haney, who served as the Public Relations Chairwoman this year, said that Balke "has left her indelible mark on this organization and countless others. She is a leader in nearly all aspects of her life, leading by example professionally, and through her service to our community," Haney said.
"I was kind of found myself overwhelmed by her list of accomplishments and her commitment to serving others," Haney noted.
Balke works full-time at IMKO Workforce Solutions and is the mother of two adult children, Conner and Susan.
"This is not supposed to work like this," Balke said after receiving the Woman of the Year plaque. "I think there's probably a rule that says the standing president shouldn't be Woman of the Year, and if there's not, there should be."
"You can change that next year when you chair the committee," Haney replied.
Furnell Companies was named the SBW's Employer of the Year Thursday night. A total of 18 Furnell employees attended the event. CEO David Furnell accepted the award and spoke to the audience.
"I'm very fortunate to have the team that's been with us for many, many years," Furnell said after receiving a plaque from Joyce Grinstead.
Furnell said that his father always stressed that he should "put people around who can do it better than you. I've taken that to heart, because the people I will introduce to you tonight are exactly that."
Furnell Companies' 300 employees are 85 percent women, and is present in 59 communities across Missouri.
A service project was part of National Business Women's Week in October. Each year SBW plans events and activities for the entire week and also does a service project as part of the week. This year they chose to collect donations for CASA.
LOOK: The 10 largest product recalls of the last decade
Estey & Bomberger, LLP compiled a list of the top 10 product recalls since 2007, ranked based on the number of product units recalled in the U.S.