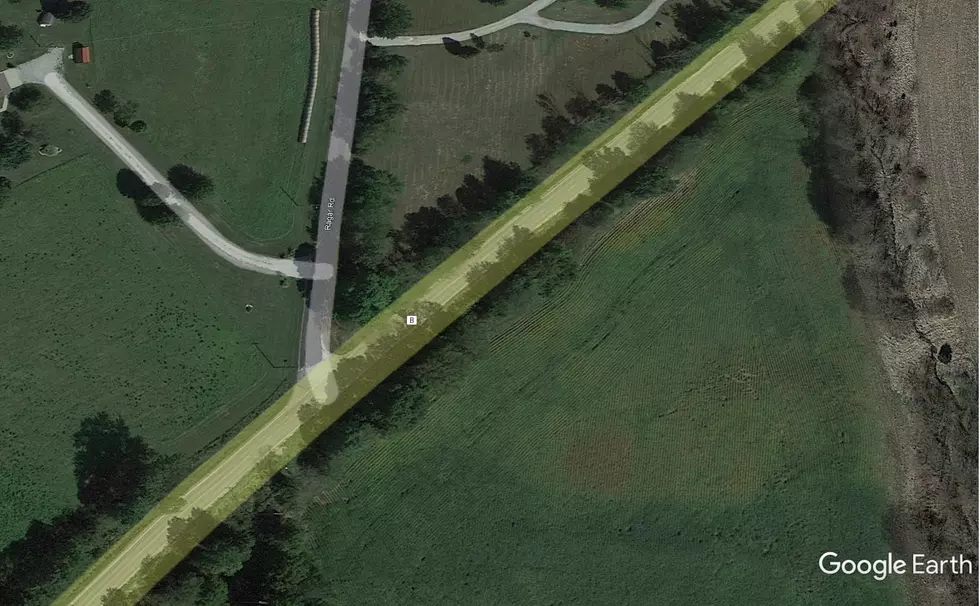 Alleged DWI Driver Arrested After Route B Crash in Pettis County
Google Earth
Three people were injured in a two-vehicle accident that occurred Tuesday evening in Pettis County.
The Missouri State Highway Patrol reports that a southbound 2006 Ford, driven by 22-year-old Tylor G. Washington of Sedalia, was attempting to pass another vehicle on Route B, just north of Ragar Road (southwest of Sedalia) sometime after 6:30 p.m., and while traveling south in the northbound lanes, a northbound 2018 Acura, driven by 23-year-old Sofia S. Oleynic of Green Ridge, overtook and struck the Ford.
Washington and Oleynic both suffered serious injuries. Washington was flown by MU Air Ambulance to University Hospital, while Oleynic was transported by PCAD to University Hospital in Columbia.
Oleynic's passenger, a three-year-old boy, suffered moderate injuries, and was also transported by PCAD to University Hospital.
Both vehicles were totaled and towed by Don's Truck Towing.
Pettis County Deputies assisted the Patrol.
Washington was later arrested by the Patrol at 7:20 p.m. He was suspected of driving while intoxicated, improper passing when it was not safe to do so, passing a vehicle and interfering with oncoming traffic, and possession of drug paraphernalia.
LOOK: The states with the most UFO sightings
For each state, we've also included details of famous UFO sightings in that state. Of note is that almost three-quarters of all UFO sighting reports in the United States
occur between 4 p.m. and midnight
, and tend to peak between 9 and 10 p.m. Food for thought next time you're out scoping for alien life. Keep reading to see which states have had the most UFO sightings.