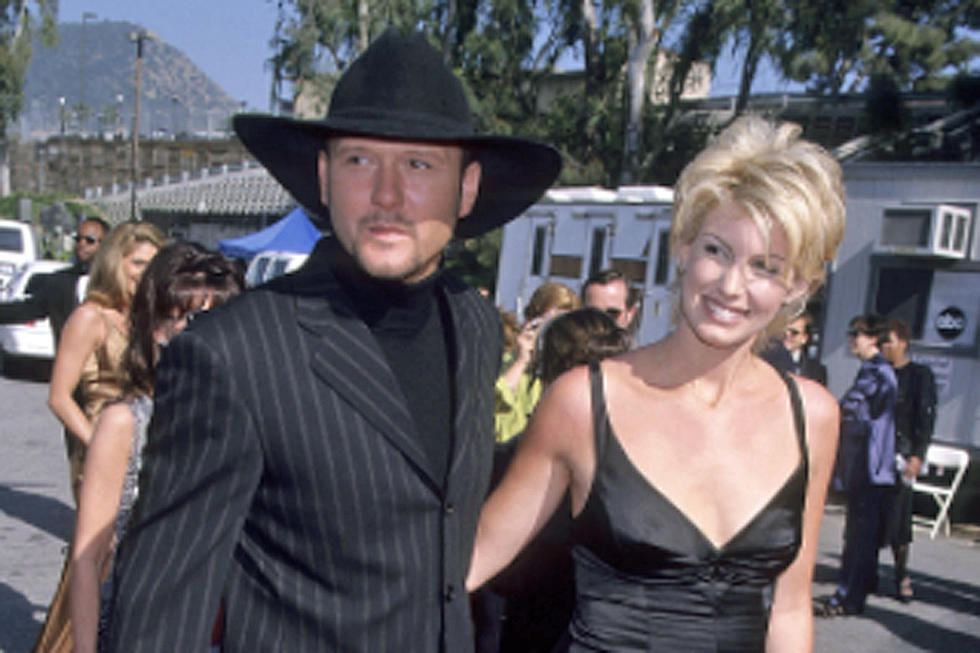 See What Garth, Tim + Faith and More Looked Like at the 1998 ACM Awards
WireImage, Getty Images
Sometimes the more things change, the more they stay the same. It's been 20 years since the 1998 ACM Awards, and though many of country music's top artists have changed their look — some drastically — a lot of the same artists who were around then are still major stars today.
Garth Brooks, Trisha Yearwood, Tim McGraw, Faith Hill and Kenny Chesney were among the country singers who assembled at the Universal Amphitheatre in Los Angeles, Calif., on April 22, 1998, for the 33rd annual ACM Awards. Vince Gill hosted the awards that year, and the winners included Brooks & Dunn, who won Top Vocal Duo or Group, as well as Top Female Vocalist Trisha Yearwood and Top Male Vocalist George Strait. Garth Brooks took home Entertainer of the Year honors in 1998.
McGraw and Hill were among the night's biggest winners; their smash duet, "It's Your Love," won Video of the Year, Vocal Event of the Year, Song of the Year and Single of the Year. Hill was visibly pregnant at the ACM Awards in 1998, and the couple welcomed their second daughter in August.
The 2018 ACM Awards are set to air on April 15, 2018. Reba McEntire returns to host the awards when they broadcast live on CBS from the MGM Grand Garden Arena in Las Vegas, and the nominees in 2018 include Garth Brooks, who is up for Entertainer of the Year again, and McGraw and Hill, who are nominated for Vocal Duo of the Year in 2018.
Of course, the daughter Hill was carrying in 1998 is now in college, and Brooks and Yearwood have now been happily married for more than a decade. Their clothes and hairstyles are probably going to be pretty different this year, too, and if Kenny Chesney makes an appearance at the 2018 ACM Awards, we sincerely doubt he'll be sporting his old wide-brimmed black cowboy hat!
Remember: The best way to watch the ACM Awards is on TV, with ToC on your phone.
Travel Back to the 1998 ACM Awards:
Everything You Need to Know About the ACMs