Jennifer Lopez Admits She's a Huge Country Music Fan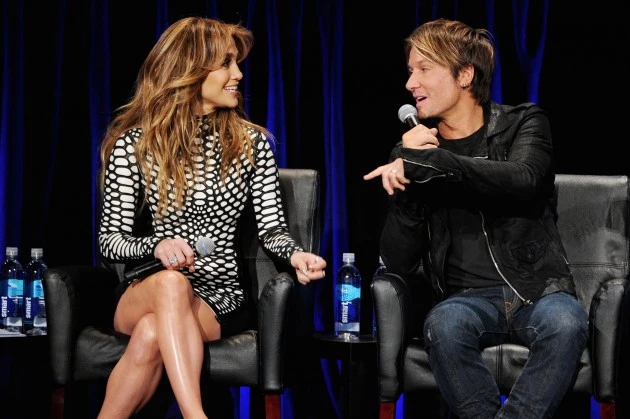 Keith Urban is spending a lot of time with Bronx-born Jennifer Lopez on 'American Idol,' and apparently he's rubbing off on her.
In a new interview with PopCrush, JLo admitted something that may be a shock: she loves country music! In fact, the pop superstar even went so far as to say that country, as a genre, is one of her favorites.
"I'm a BIG country music fan," Lopez dishes. "I love country music. I would say, you know, besides hip-hop, country music is one of my favorite genres. I love it."
We bet Urban likes the sound of that. The pop singer adds that country music does something better than a lot of other genres — and that's tell stories. That is one of her favorite things about the country style.
"I love the storytelling in country music," Lopez explains. "I love the lyrics."
Would a country duet between JLo and Urban be out of the question? She dishes they haven't necessarily talked about it — yet.
"I don't know… we haven't talked about doing a country song together, but we've talked about performing together," Lopez shares, furthering that it's a good idea and one she's not at all opposed to. "But I don't know, maybe we should! Maybe that would be a good idea."
Source:
Jennifer Lopez Admits She's a Huge Country Music Fan