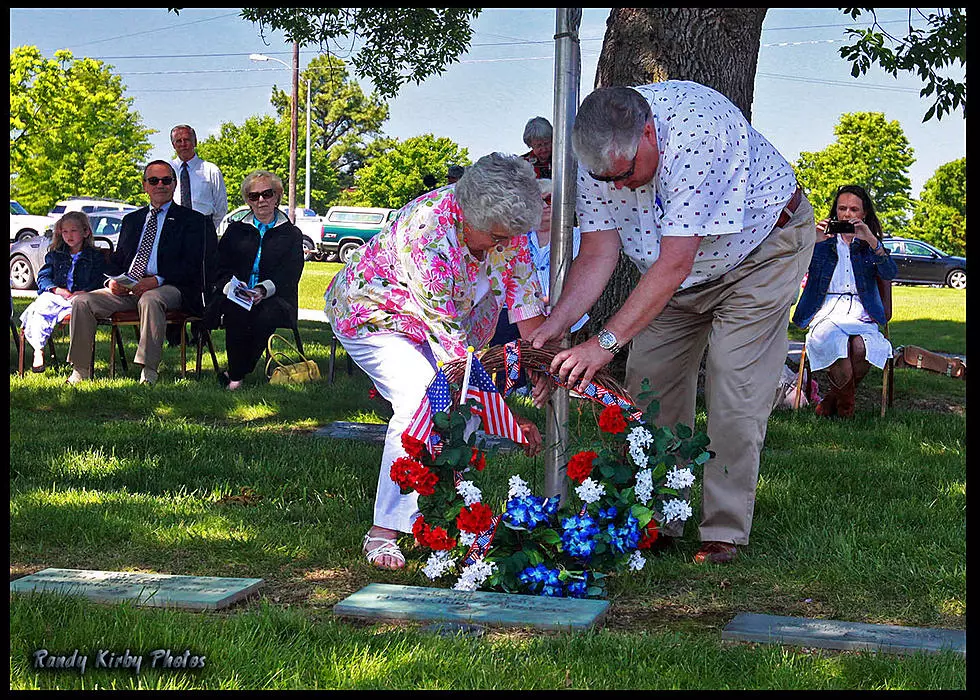 Wreath Laying Ceremony Scheduled for May 20
Randy Kirby
Members of the Military Affairs Committee, Sedalia Area Chamber of Commerce, will conduct the annual Memorial Service and Wreath Laying Ceremony at the gravesite of Air Force 2nd Lieutenant George A. Whiteman on Saturday, May 20, at 11 a.m.
The site is located at the Memorial Park Cemetery, at the intersection of 32nd and Green Ridge Road.
Invitations have been sent to family members, military personnel, and local dignitaries along with City, County, State, and Federal elected officials.
At 11:27 a.m., a flyover of four T-38's from Whiteman Air Force Base is scheduled to perform a missing man formation at Saturday's event, weather permitting.