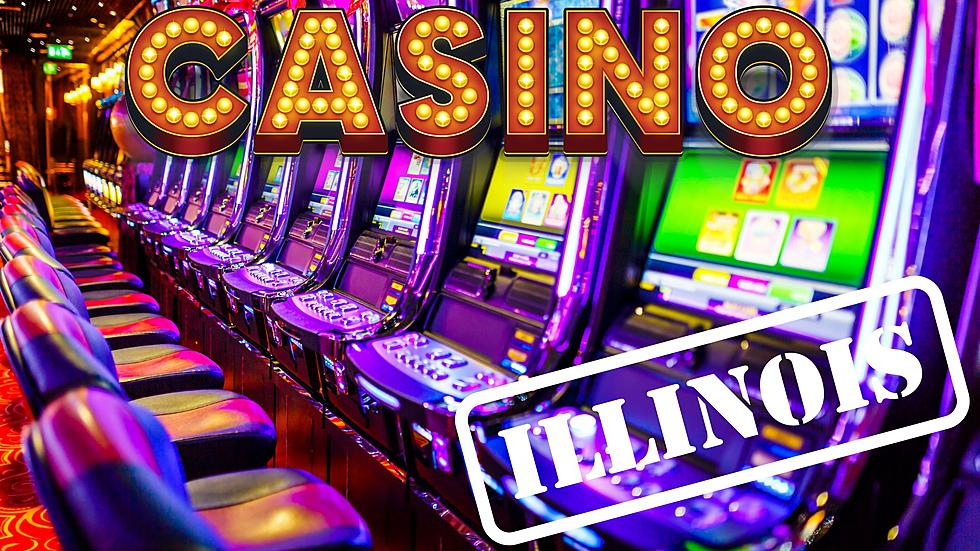 Why is there a "Temporary" Casino Opening in a City in Illinois?
Canva.com
A casino is set to open in Illinois but it won't be there permanently, so why are they even opening at all?
According to NBC Chicago, a Bally's Casino is set to open in Chicago temporarily while its permanent site is being built. In an article on NBC Chicago, they say...
"Chicago's first casino could open to the public as soon as this month. Following a preliminary thumb's up from regulators at the Illinois Gaming Board in June, officials this week are set to tour and inspect Bally's temporary Chicago casino, located inside the city's historic Medinah Temple at 600 N. Wabash in River North. According to Bally's executives, the temporary casino is licensed to operate inside the Medinah Temple for up to three years while the permanent, $1.7 billion casino at the site of the former Chicago Tribune Publishing Center is being built."
For more details click here!
I have a question...Why not just wait for your permanent location to open? I guess the easy answer to that question is that Illinois and Chicago are desperate for the money that will come into the city and state from the casino so they are greenlighting the early/temporary opening. The building it is opening in is right in the heart of River North in the Downtown of Chicago so it will 1000% cause traffic issues and probably bring a lot of other issues to the downtown. But I will say building a casino on Goose Island where the old Tribune buildings are located makes a TON of sense, there is space for parking, big cross streets for Uber traffic, and you can even get their buy boat with the Chicago Water Taxi.
LOOK: Famous Historic Homes in Every State