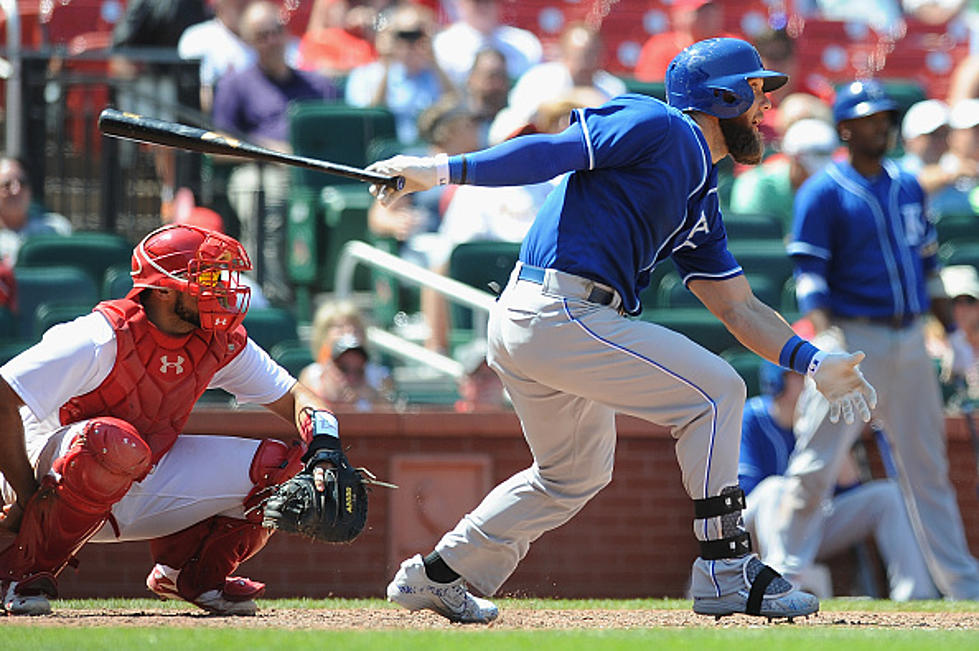 Who's Your Favorite Missouri Baseball Team-Cardinals or Royals?
Getty Images
Here we go again.  It's time to slide on the gloves and get ready for a 10-round bout with the baseball fans in the Show Me State.
This year is a little different with a 60-game schedule and no fans in the stands. Of course, there's a few new twists to the shortened 2020 season. A designated hitter for National League teams making the DL universal. The extra innings rule: Each inning after the ninth will start with a runner on second base.
Every year the fans get geared up for another round of which team is better.
St. Louis is represented in Major League Baseball by the Cardinals, founded in 1882 and playing in the league since 1892. The team won its first World Series in 1926, winning its 11th and most recent in 2011. Last year the Cardinals were in the playoff hunt finishing the regular season with a record of 91-71. They beat the Atlanta Braves in five games for the NL Division Series but lost to the Washington Nationals in the NL Championship series in four games.
The Kansas City Royals, founded in 1969 and based in Kansas City. The Royals compete in the American League (AL) Central division. Since April 10, 1973, the Royals have played at Kauffman Stadium, formerly known as Royals Stadium. The Royals have participated in four World Series, winning in 1985 and 2015, and losing in 1980 and 2014. Last year the Royals suffered their third 100 loss season. The boys in blue finished the season with a record of 59-103.  Ned Yost is gone and new manager, Mike Matheny, has been chomping at the bit to get this year going.
So new faces are on both teams for the upcoming season. Which team will finish better in the shortened season?