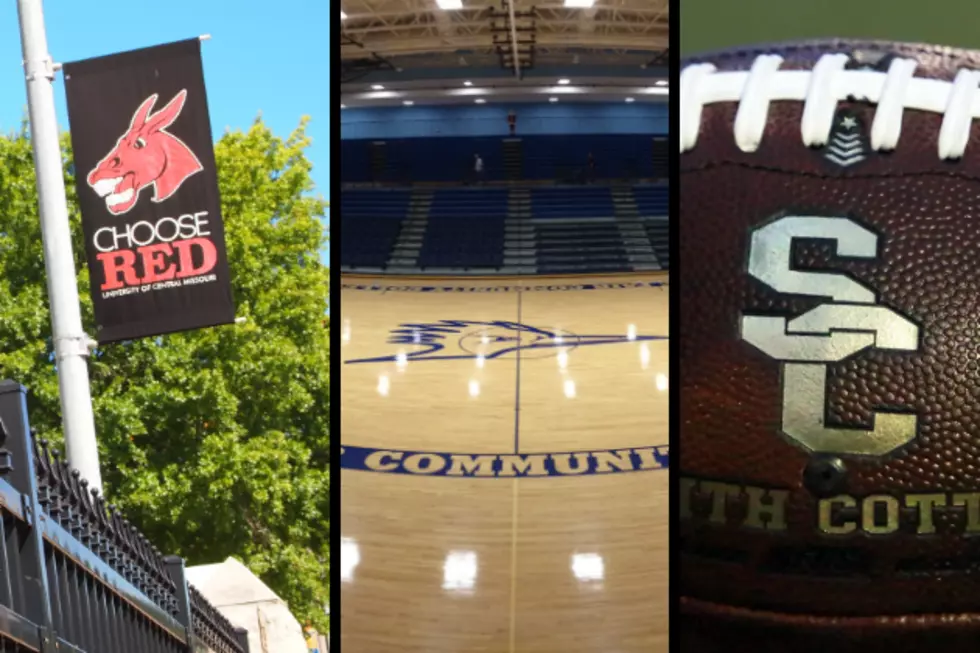 Who is Your Favorite Local Sports Team? [Vote]
Kurt Parsons/State Fair Community College/Randy Kirby
Whether it's across town or out of town, what team will you make an effort to see? Is it a local or a regional team? It may be a few miles or a couple of hundred miles to your destination. Which team is your favorite?
For some it may be in Sedalia. One of the local high school teams. Maybe it's nine innings with the Sedalia Bombers. An evening at the the Fred E. Davis Multipurpose Center to watch Roadrunners' basketball. With soccer, baseball, and softball added to the mix of sports at SFCC, maybe one of those is your sport of choice. 
Some will watch a game of basketball or football at UCM in Warrensburg or travel to Mizzou in Columbia. Up to Kansas City for the Chiefs, Royals or Sporting KC. To the eastern side of the Show-Me state for a Blues Hockey game or Cardinals' baseball.
Some people will go to great lengths for their weekend getaways for their favorite teams.
Maybe it's not a team but a destination for sports action. Down the road to Wheatland for a night of racing at Lucas Oil Speedway or to Warrensburg for the high speed action at Central Missouri Speedway. A vehicle loaded with all the necessary gear for trout fishing at Bennett Springs or trip to an area lake for an afternoon of fishing, boating or pontooning.
Wherever it may be in the state, we love our sports. We're blessed to have so many options for fun in Missouri.