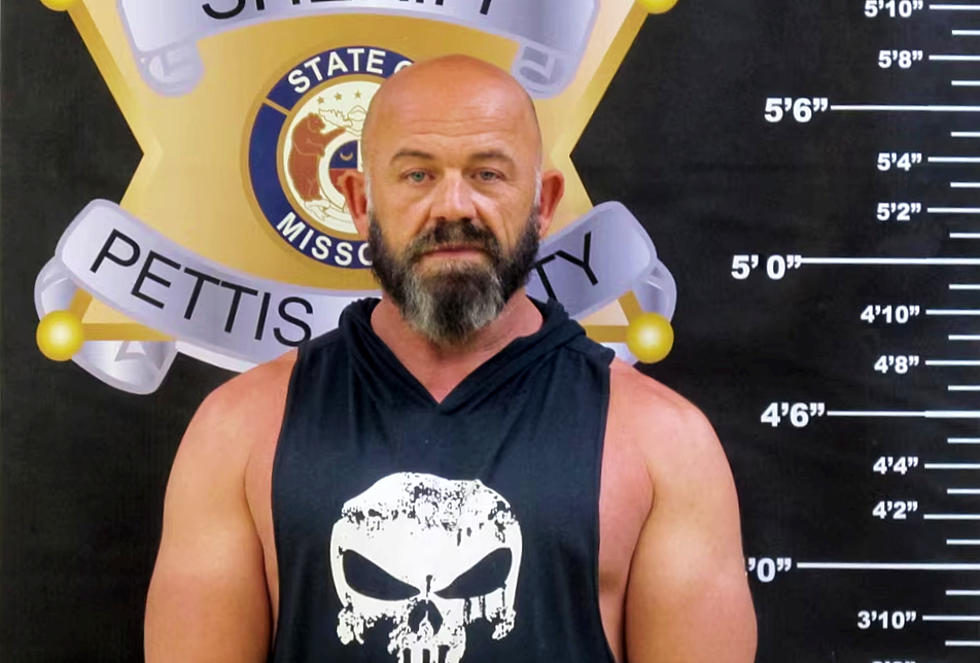 Warrensburg Businessman Charged With 5 Counts of Child Porn
Pettis County Jail - Matheny
A 57-year-old Warrensburg man has been charged with multiple crimes associated with child pornography.
Billy Randall Matheny was arrested on Friday, June 16 and charged Saturday with five counts of possession of child pornography.
Matheny is the owner of a Warrensburg business called "Warrior Jujitsu," 217 North Holden, located southeast of the Johnson County Courthouse.
A search warrant of his Warrensburg residence resulted in the discovery of child pornography images on Matheny's computer.
Court documents show that he admitted to victimizing girls at his business.
According to a probable cause statement, during a facebook chat in September of 2021, Matheny shared a photo of at least one girl under the age of 12, with Matheny and one other person "chatting inappropriately about the girl.
Matheny also allegedly said he was "able to touch kids during a private class " and that he could get away with it in front of their parents, according to a probable cause statement.
Investigators discovered more than 20 images and videos containing what is described to be child pornography on Matheny's computer, according to the court document.
According to the criminal complaint, the videos involve girls between the ages of 10 and 15 years old.
The nude pictures show girls who are younger than 10.
Matheny was being held in the Pettis County Jail on a $100,000 bond.
LOOK: Longest-living dog breeds