Want To Relieve Your Pain And Boost Your Kids GPA? Listen To Us. It's True
We certainly are grateful to our listeners.  I got to interact with a large amount of them at the Missouri State Fair.  It is very much appreciated.  I saw and met listeners who were younger and older.  Well it turns out, not only do you enjoy listening to the music that we play, but it may have benefits in a few different ways you may not have known about.
Listening To Music While Studying Boosts Your GPA
Since many of your kids may be starting school soon, you want them to bring home good grades, right? Well if they like country music, let them listen to it while they are doing their homework or studying.  Their GPA may get higher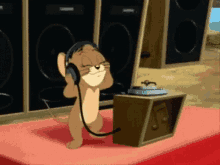 It turns out that a connection between listening to music and study habits.  Students who play music or ambient noise in the background were more likely to have a GPA above 3.2.  B-average isn't too bad, it is above average.
Some of the reasons why: Music is therapeutic, helps with focus, and absorbing information.  It is more fun too.  You can get more info HERE. Country is second only to classical music for background music.  I recommend KIX 105.7 for your country fix!
Music Can Relieve Pain If You Pick The Songs
I am assuming you make a choice to listen to our station, because you are country music fans.  Perhaps it is for my talents in the morning. Either way, keep listening. Have you ever listened to a song to relieve some pain? Be it emotional or physical? If you answered yes, keep doing it.  Music can help you relieve pain, but not in the way you may be thinking of.  It isn't the tempo of the songs, the lyrics, or an adrenaline boost.
It is the CONTROL over the playlist!
An experiment was done where people who were suffering from "everyday acute pain" listened to music.  Some were asked what music they wanted to hear, some were not. The ones who got to choose their music, and felt like they had some control over the playlist, felt stronger pain relief.  You can read that study HERE.
The songs were the same, but if you FEEL like you have control of the choice of music, your perception of music choices, make a difference.
Perhaps this explains why so many people want to be a DJ.   :)   Music can be essential for optimizing the pain relieving benefits that it has.  Thanks for listening!
The Best Country Singer From Every State
Some states, like Oklahoma and Texas, are loaded with famous country singers. Others, like Nevada and Maine, are still looking for a real breakthrough artist. See the best and most successful country music artist from all 50 states, starting with
Hank Williams
and Alabama.