Want To Make 200K A Year? Walmart Has A Program For College Grads
For many of us who have gone to college, perhaps when we went, we were not sure what we wanted to do for a living.  It is certainly not unusual to change majors.  I originally wanted to be a teacher, and run a theater department in a high school like a former English teacher of mine.  After a year of college, and my first clinical, I decided it was not for me.  I found a love of radio and that became my major.
During the time after I graduated college and began my radio career, I was working in retail and restaurant, and I even worked for Walmart in my late teens.  Back then, they had staff for almost every department.  Obviously if you have been at the Sedalia location, that is not the case.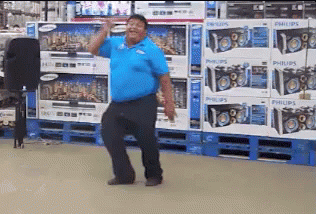 But the retail chain is trying to encourage people who graduate college, that working retail can be rewarding and well paying.  It is safe to say, Walmart won't be going out of business anytime soon.
The company is creating a new program called "College 2 Career".  About 1,000 current Walmart workers who are recent college grads or soon-to-be grads can get a little extra classroom training along with hands-on experience and mentoring.  The top performers will get a newly created management positions that they are calling "emerging coach".  Starting salary would be $65,000 and within 2 years get a bump in pay to $200,000 a year.
The hope is that this will help them to attract more employees and retain the ones they have.  The company also just raised its pay for long-haul truck drivers and has offered to cover 100% of college tuition for its workforce.  Do you think this will work?  Would you be willing to recommend to your college aged child that a career in Walmart retail? The salary is tempting, but I know from experience, that retail can be tough.  Tough hours, dealing with the public, working on holidays.  But the benefits can also be good from 401K, insurance, employee discounts etc.  Share your thoughts.
50 Famous Brands That No Longer Exist