Valentine's Day Activities On A Budget
Getty Images/iStockphoto
Valentine's Day is February 14th.  If you have a significant other, it is a day (if you needed an excuse) to do something special for them that you might not normally do.  If you happen to be single, then save your money.  Or perhaps make sure the ladies in your life, get some recognition. Maybe a simple card, or a small bag of candy, or a carnation flower.
Not everyone has as much disposable income to spend on Valentine's Day.  Sometimes it feels like an obligation to even do an activity.  So I started to think about some things you could do for your better half that shows them that you really care for them and recognize how lucky you are to be a part of their life.  And it won't cost you an arm and a leg.  Here are some suggestions:
1.  Exchange love letters - Make Valentine's Day even more special by putting into words why your partner means so much to you. Get really specific and super personal, for a letter that will become a keepsake.
2. Make breakfast in bed - Now if you have to go to work Monday, surprise them with this on Sunday when perhaps you can sleep in.  Eggs, toast, fruit.  Champaign is encouraged, if you have the budget for it.
3.  Movie Marathon - With so many streaming services, ask your partner what their favorite show or movie might be and binge watch for the day.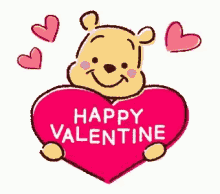 4.  Go Thrift Shopping - I know our account executive Aubrey loves checking out thrift stores.  Sometimes you can find some really cool items.
5.  A Relaxing Bath - Bubbles are recommended, or maybe a bath bomb can do the trick
6.  A Dance Lesson Together - See if there is a place that is offering dance lessons.  Maybe ballroom or country line dancing.
7.  Go To An Arcade - Yes, go Old School if you have a partner who is into competition.  Especially if either of you are gamers
8.  Order off the Dollar Menu - Why spend a fortune on an expensive meal, when a little comfort food can do the trick.
9.  Makes Some Crafts - If you are a creative person, perhaps a DIY thing is the way to go.  If you can come up with something that shows that off
10.  Have an Indoor Picnic - Order take out from your favorite place and spread out your favorite blanket with glasses of your favorite beverage and enjoy each others company.  Perhaps feed one another?
So those are a few suggestions, feel free to suggest a few of your own. Have a safe Valentines Day.
LOOK: 15 Discontinued McDonald's Menu Items