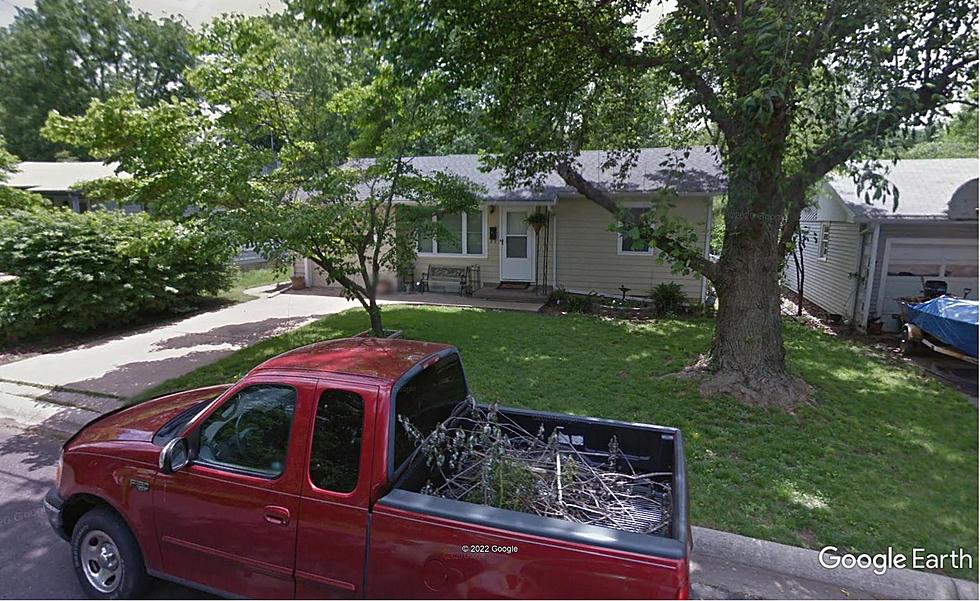 Two Sedalia Men Arrested on Drug Charges
Google Earth
On Tuesday, March 1, detectives with the Crime Resolution Unit initiated two traffic stops on vehicles leaving 1611 W. 9th St., a residence determined to be involved in illegal drug activity.
Investigators had been receiving complaints from neighbors in the area regarding activity consistent with possible drug sales occurring from the home, and more recently investigators were able to identify individuals residing at the home who were involved in the described activity.
At the time of the first traffic stop, detectives came into contact with the primary resident, 29-year-old Tyler N. Rusk. He was found to be in possession of fentanyl. Tyler was arrested and transported to the Pettis County Jail, where he was placed on a 24-hour hold. State charges of 2nd-degree drug trafficking (fentanyl) and possession of drug paraphernalia are being requested.
Shortly after Tyler's arrest, investigators observed 30-year-old Ahmad J. Dupree depart from the residence and he was stopped for operating a motor vehicle with a revoked driving status. At the time, detectives attempted to take Ahmad into custody, he fled on foot. Ahmad was taken into custody a short distance away after physically resisting attempts to be apprehended.
A search of Ahmad revealed he was in possession of methamphetamine and additional evidence to indicate he possessed the substance with the intent to distribute it. Ahmad was transported to the Pettis County Jail and placed on a 24-hour hold. State charges of driving while revoked (felony), possession with intent to distribute a controlled substance (methamphetamine), resisting arrest for a felony and assault on a law enforcement officer are being requested.
In addition to the arrests and state charges, the residence at 1611 W. 9th St. was determined to be in violation of Sedalia City Ordinance 36-96, Prohibition Against Maintaining a Nuisance Property. The residence was posted with notice of the violation, mandating the property owner resolve the violations within 60 days.