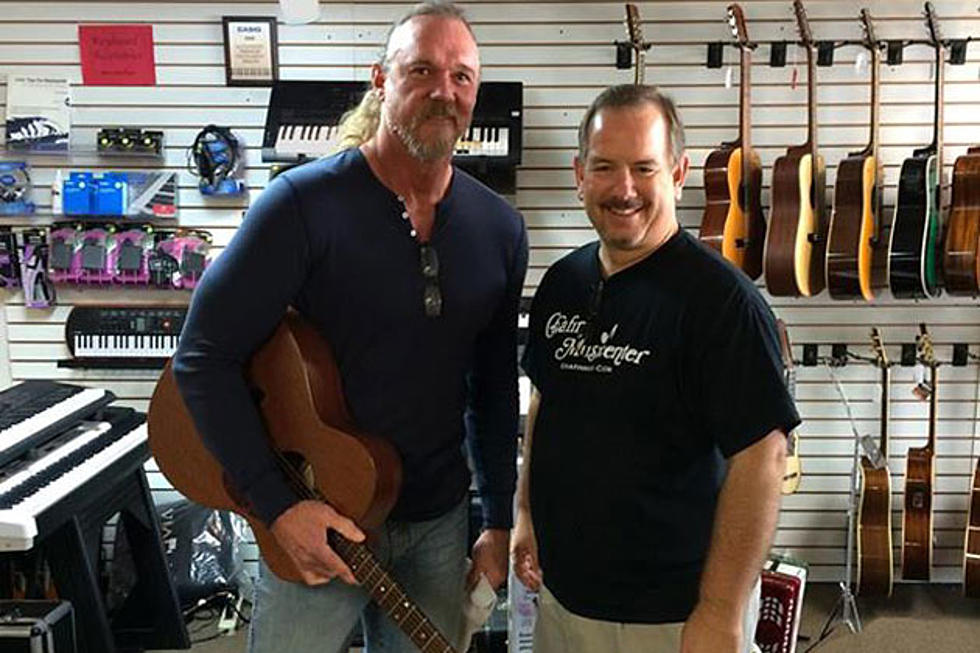 Trace Adkins Leaves Rehab to Buy a New Guitar
Chafin Musicenter Facebook
Songwriting may be part of Trace Adkins' alcohol rehabilitation, as he stepped away from treatment to buy a new guitar over the weekend.
In actuality, it was a used Martin acoustic, but it's new to him. A photo shows the brawny country singer smiling and looking healthy as he grips his new purchase.
Adkins visited Chafin Musicenter in Lake Worth, Fla. The photo was posted to the business' Facebook page on Saturday (Jan. 25). Earlier, the store posted that he walked away with a Martin, which TMZ reports cost $1,100. The celebrity news site also claims that he was escorted to the music store by employees of the rehabilitation clinic.
It's been two weeks since Adkins was allegedly involved in a verbal confrontation with an impersonator while onboard a cruise ship. He admitted to having his first drink in over a decade, and promptly checked into an unknown facility. A quick Google search reveals there are many in the Lake Worth area.