The Sedalia Lions Club Is Hosting A Cornhole Tournament. Got A Team? Win Cash
Getty Images/iStockphoto
The came of cornhole has become much more popular and it is an activity that most of us can do.  Some people take it more seriously than others.  ESPN has often showed it on television.  My family grew up tossing horseshoes and slowly it has morphed into cornhole.  Anyone of any age can play.  If you want to play for a chance to win cash, if you think you are good enough, the Lions Club of Sedalia has an event for you.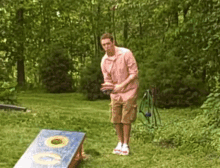 Here are the details on the event if you want to get a team together:
As you can see from the flyer above, there will be options for various skills levels.  Want to enjoy a cold beverage while you are playing? Yep, that option is available to you too.  Believe it or not, many people are professional cornhole players, and it looks like this event will be treated as a professional event.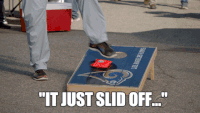 If you want to get even more information on this event, or from the Lions Club of Sedalia you can check out their Facebook page HERE.  If you have ever thought you could go pro in this game, or just want to have a day of fun doing something that you may do with your friends or family on a regular basis, perhaps this may be worth your time.  Best sign up early.  I suspect some of the money will go to the Lions Club, so if this event doubles as a fundraiser, then that is even better news.  Good luck!
KEEP READING: 10 classic board games that will take you way back