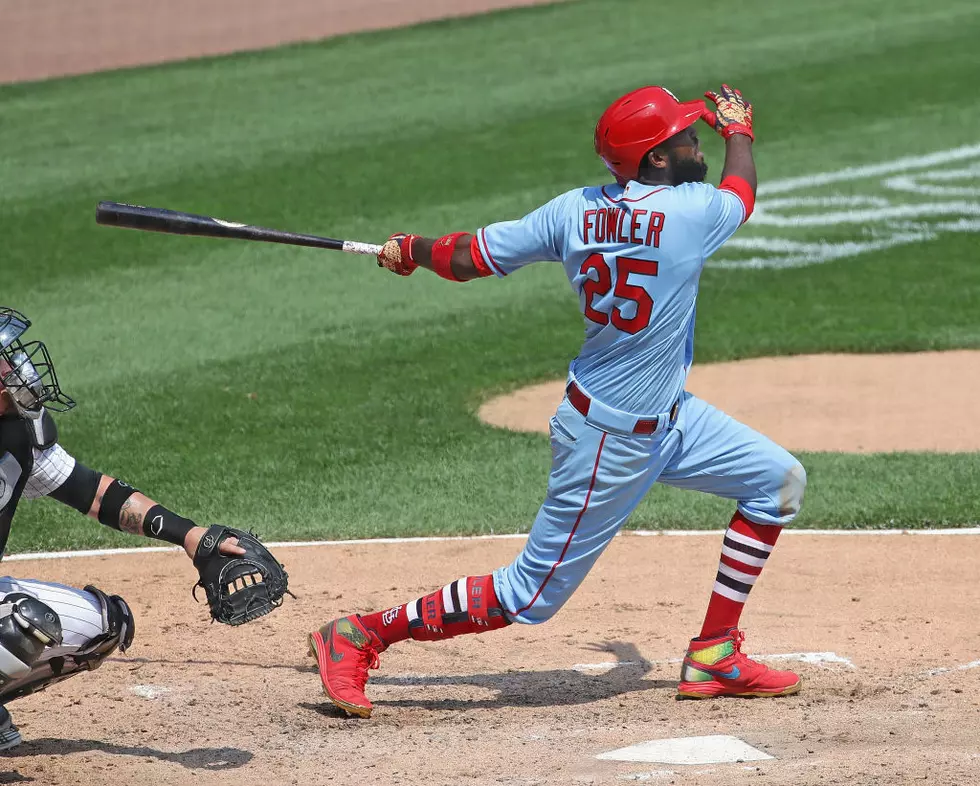 Stomach Medication Puts Cards Fowler On Injured List
Getty Images
Cardinal Dexter Fowler was placed on the Injured List on Wednesday. The move was one of a series of roster moves the Cardinals made.
According to an article on the Cardinals website, Fowler is receiving a treatment for a stomach issue and the medicine that he's taking for it may compromise his immune system. Because of the coronavirus the team and Fowler decided out of an abundance of caution Fowler should return to St. Louis and go on the injured list.
Cardinals President of Baseball Operations John Mozeliak told Cardinals reporter Anne Rogers:
Given that we are in the COVID environment, we thought it would make sense to give him some time away. We still expect him to play this year -- or we hope he will -- but we're just going to have to see how he feels in a week or so. His health is what our biggest concern is.
The article says Fowler's stomach ailment is something he's been treated for before, but not while playing for the Cardinals. Doctors have tried some other medications before his current treatment which didn't work. Cards Manager Mike Shildt characterized the new medicine Fowler is taking as stronger, but one which may carry more risk.
Based on the Cardinals experience with COVID-19 this year I can't blame them for being careful with their most productive outfielder. And I can't blame Dexter Fowler for choosing to sit it out while he's on a medication that puts him more at risk for contracting COVID-19.
Because Fowler's Injured List stay is related to COVID-19 he can stay on the list indefinitely or come off it sooner than the ten day mandate.
According to a press release from the Cardinals they also "optioned right-handed pitcher Ryan Meisinger to the Alternate Training Site, recalled left-handed pitcher Rob Kaminsky from the Alternate Training Site, and activated infielder Rangel Ravelo from the Injured List."
Fowler was hitting .279/.349/.485 (19-68) with four home runs and 14 RBI this season. The switch-hitting outfielder reached base safely in 19 of his 23 games while co-leading the Cardinals in home runs and ranking 2nd in RBI.
ALSO: Former Minnesota Twins All-Star's Home for Sale - Complete With Brewery