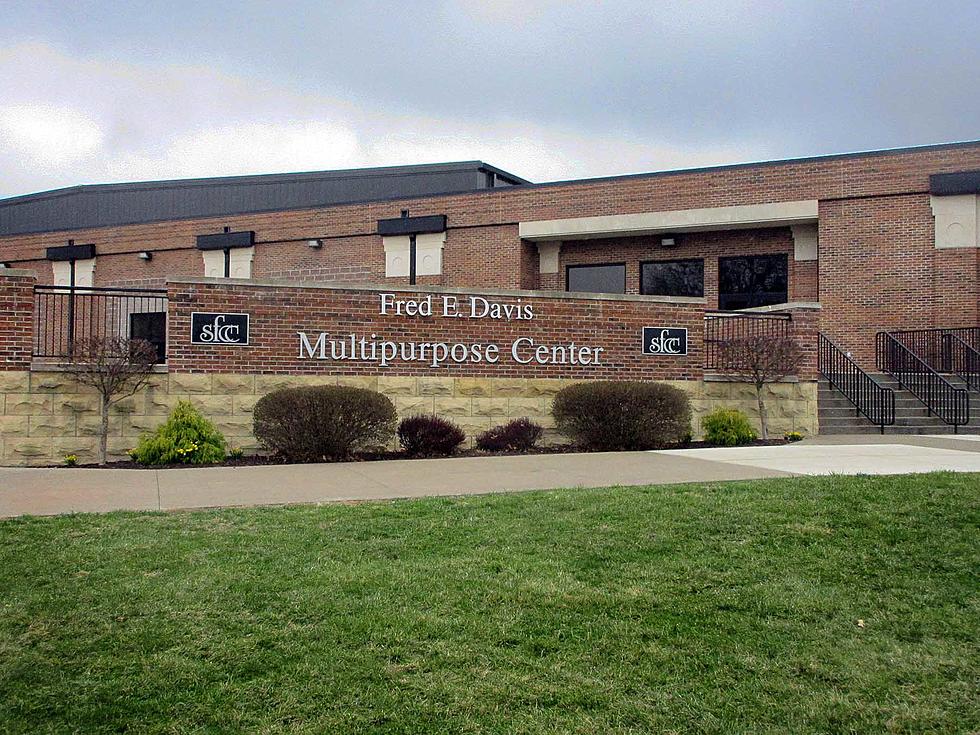 SFCC Teams, Student-athletes Honored For Academic Success
Randy Kirby
The State Fair Community College (SFCC) athletic department announced 23 student-athletes and two teams have received academic honors from the National Junior College Athletic Association.
Students receiving NJCAA All-Academic First-Team awards maintained a 4.0 GPA last semester. Student-athletes earning Second-Team honors maintained a 3.80 - 3.99 GPA. Students earning Third-Team honors maintained a GPA between 3.60 - 3.79.
First-Team honors were awarded to Jenna Bellis of Stover (women's soccer); Olivia Butler of Holden (softball); Brooke Conner of Sweet Springs (softball); Tabitha Imhoff of Jefferson City (softball); Rylee Mabe of Steelville (baseball); Aleah Paxton of Lincoln (softball); Wagner Simoes of Brazil (men's soccer); Skyler Sweezor of Linn Creek (women's soccer); and Austin Warkins of Haysville, Kansas (baseball).
Second-team honors were earned by Tyler Abney of Sedalia (baseball); Westley Brandsgaard of Chillicothe (baseball); Francois Elize of Houston, Texas (men's soccer); Seth Kamykowski of Buffalo (baseball); Jordan McClellan of Liberty (baseball); Brayden McGinnis of Concordia (baseball); and Wesley Oswald of Belleville, Illinois, (baseball).
Student-athletes earning third-team honors were Thomas Brand of Springfield (baseball); Ellie Eckert of Auxvasse (softball); Grace Goodwin of Sedalia (women's basketball); Haley Mackey of Lincoln (softball); Ian O'Malley of Carthage (baseball); Brandon Stahlman of Washington (baseball); and Kelsey Webb of Oak Grove (softball).
The Lady Roadrunner softball program earned an NJCAA Academic Team Award for the second year in a row. The program must maintain a team grade point average of 3.0 to be eligible for the award.
"As always, academics is a huge part of what we are doing here," said SFCC Softball Head Coach Lyndsey Talbot. "It is definitely about getting the right type of student-athlete and then it becomes contagious, whenever they see their teammates getting these awards, they want to earn them too."
The SFCC baseball program earned the NJCAA Academic Team Award for the first time.
"Our number one goal this year was to earn an NJCAA Academic Team Award," said Roadrunners Head Baseball Coach Jud Kindle. "Our team made a conscious effort to buckle down in the classroom. I am very proud of them for doing that."
This is the first year that SFCC has had two programs earn the prestigious honor.
"Individual honors are great, but to have team honors means even more," said Athletic Director Darren Pannier. "We had 41 student-athletes on the baseball team and 23 on the softball roster, which just goes to show how high our academic standards are. I am excited to see how many of our student-athletes from our new programs earn these awards next year."
Last spring, SFCC announced the addition of track and field, cross-country, esports and clay target shooting to the athletic program.
--David Rohrbach, SFCC Athletics
LOOK: Here are the 10 US golf destinations with the most courses per capita
Discover where you can find the best access in the country for your pick of courses, the unique terrain that lends itself to world-class golf, and what makes select clubs noteworthy.