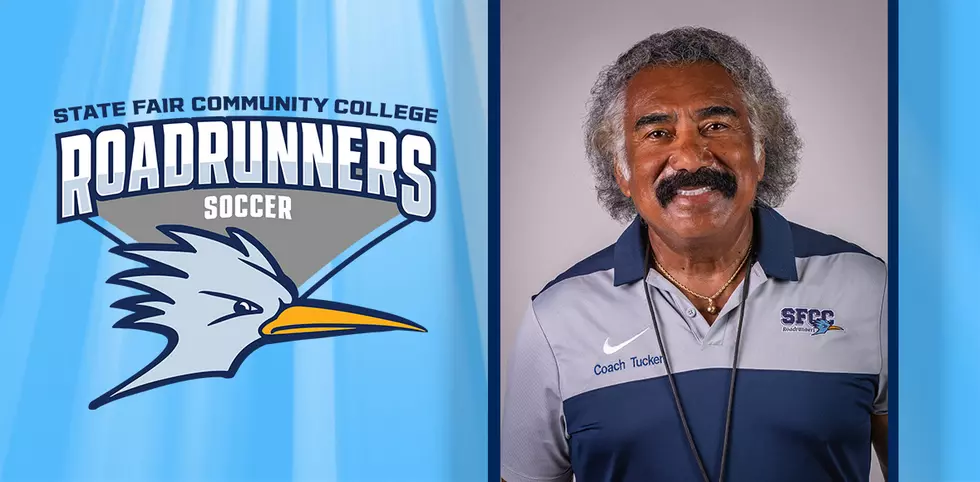 SFCC Names Tucker Associate Head Women's Soccer Coach
SFCC
Roberto Tucker has been promoted to Associate Head Coach of the Lady Roadrunners soccer team.
Tucker is in his third season as an assistant coach for the men's soccer program, a role he will continue to fill. Tucker takes on much of the day-to-day management of the Lady Roadrunners and brings a wealth of experience as a player and a coach at all levels to his positions.
"I'm excited for the opportunity to bring all of my experience that I have gained over the years," said Tucker. "I'm going to work very hard during the preseason and make the players believe in what we are doing."
During the 2021 season, Coach Tucker helped lead the men's squad to a 7-6-1 record, and took the women's team to a 9-5-1 record. The nine victories broke the program record for wins in a season.
During the 2020 season, which was moved to the spring of 2021, he helped the men's program to a 4-3-3 season and an appearance in the Region 16 Tournament semifinal round.
The Lady Roadrunners had their best season in program history in the 2020 season which was moved to the spring of 2021, finishing with a regular season record of 7-4. The program achieved its most wins in a season and most goals in a single game en route to achieving the program's highest national ranking. The Lady Roadrunners advanced to the Region 16 Tournament semifinal round.
Coach Tucker coached Inter City, a United Premier Soccer League Team from El Paso, Texas, a pro development league from 2019-2020. He also possesses a background in youth coaching. He coached the FC Dallas West U-15 and U-17 teams for six years from 2012 to 2018. Coach Tucker had a successful stint as a high school boys' soccer coach at Cathedral High School in El Paso, Texas from 2002 through 2020.
He led his team to a State Championship in 2002. He Led the El Paso Patriots, another professional team for five years from 1995-2000. In 1987, he began his coaching career at the University of Texas at El Paso, where he spent four years and led his team to a Men's Soccer Club National Championship in 1989.
Tucker was also a high-level player during his own career playing in Mexican Professional second and third-division leagues.
Coach Tucker holds the United States Soccer Federation B and C Licenses, as well as the United Soccer Coaches National Diploma. He earned a bachelor's degree in Physical Education from the University of Texas at El Paso.
--David Rohrbach, SFCC Athletics