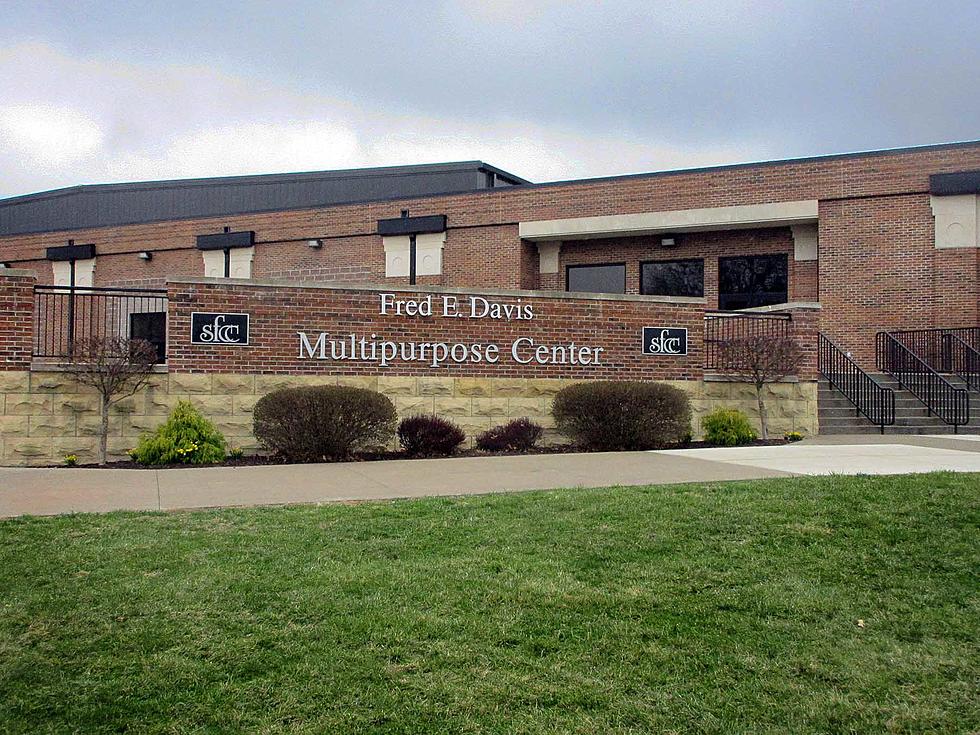 SFCC Foundation Adds Six New Board of Directors
Randy Kirby
The State Fair Community College Foundation is pleased to announce the appointment of six new members who will serve two-year or three-year terms on its Board of Directors.
The new members are Thomas J. Van Leer, Steve Scheiner, Megan Page, Stephanie Garrett, Dr. Jon Ehlers, and Laura Harris. The board currently has 15 members.
Thomas J. Van Leer is an Edward Jones financial advisor. He serves as vice president of Open Door Service Center board and Kiwanis Club of Sedalia. Van Leer also serves on multiple committees at St. Vincent de Paul Church and is Sacred Heart School's elementary basketball and baseball coach. He and wife Liz have four children, Mariah, Max, Maggie and Emma Jean.
In his acceptance statement, Van Leer said he and his family love being part of the community and sees the value SFCC brings to Sedalia and the surrounding areas. He wants to see the foundation and the college continue to grow in service to the community. He will serve a three-year term.
Steve Scheiner retired from SFCC in 2016 and is now Central Methodist University's Sedalia Site Coordinator. He is a past board member of the Sedalia Area Chamber of Commerce and SFCC Booster Club and currently is involved with Retrieving Freedom, Inc. fostering service dogs in training. His wife is Marina, and he has a daughter Rachel and a son Chris.
As a lifelong educator, Scheiner is a firm believer in the power of higher education and wants to give back to his community by continuing to support the college through the foundation that has "improved the quality of countless lives." He will serve a three-year term.
Megan Page is a mortgage loan officer, and she and her husband, Jeff, own Heckart Funeral Home. Additionally, Page serves on the Boys and Girls Club of West Central Missouri Board of Directors, Strong Tower Orphanage-Haiti Board of Directors, Pettis County Probation and Parole Citizens Advisory Board, is a Sedalia Area Chamber of Commerce member, and mother of Jonah and Jude.
Page decided to join the SFCC Foundation because she recognizes it supports the college's workforce development that is vital to the community and businesses. She wrote, "From nursing homes to hospitals, from industrial plants to schools, there are jobs for everyone and their training and education can be done right in our own backyard." Page will serve a three-year term.
Stephanie Garrett is the controller at Nucor Steel Sedalia, LLC. She serves on the Missouri Workforce Development Board, is a Lions Club member and represents Nucor in various organizations such as Open Door, CASA, Boys and Girls Club, and more. She and husband Kyle have been married more than 16 years and have two children, Ally and Will.
Garrett sees SFCC as a staple that provides education and training options that allow people to thrive in their careers, hobbies, health and more. She stated, "I am excited to work with the SFCC Foundation to continue the growth and support of SFCC." Garrett will serve a two-year term.
Dr. Jon Ehlers, a dentist, owns Tiger Family Dental, sponsors local sports teams and supports the work at Open Door Services. In the past, he has taken summer courses at SFCC, and his wife Amanda teaches Sociology at SFCC. They have two children, Kaylen and Calvin.
Dr. Ehlers is delighted to be a part of the SFCC Foundation because its mission is to help the college thrive, and he recognizes that "education is an integral part of a robust community." Dr. Ehlers will serve a three-year term.
Laura Harris is a Certified Public Account and a Boys and Girls Club board member. She graduated from SFCC and the University of Central Missouri. She has been married to Jessee for 20 years and has three children, Hunter, a freshman at SFCC; Gage, a senior at Smith-Cotton, and Reagan who attends Applewood Christian School.
Harris' son Hunter is the third generation of her family to attend SFCC, and she is thankful for the opportunities the college provides her family and community. She recognizes SFCC as "a vital asset to our community" where students are offered a wide range of studies. Harris will serve a three-year term.
"I am so pleased and proud to welcome each of these new board of directors to the foundation," said Mary Treuner, SFCC Foundation executive director. "They each bring a passion for higher education and the community and a wealth of knowledge and talents that will help SFCC continue to provide opportunities for our students and communities to grow and prosper. It is an honor to serve with them."
The State Fair Community College Foundation, a nonprofit, tax-exempt corporation, was established in 1981 as the J. Higdon Potter Educational Foundation, Inc. to raise funds to meet the needs of the college. The foundation's mission is to support and assist the college in serving the community by providing accessible, quality educational programs and services. Current officers are Joe Fischer, president; Steve Ellebracht, vice president; Lori Swearingen, secretary; and Alaina Gump, treasurer. Visit www.sfccmo.edu/foundation to learn more.