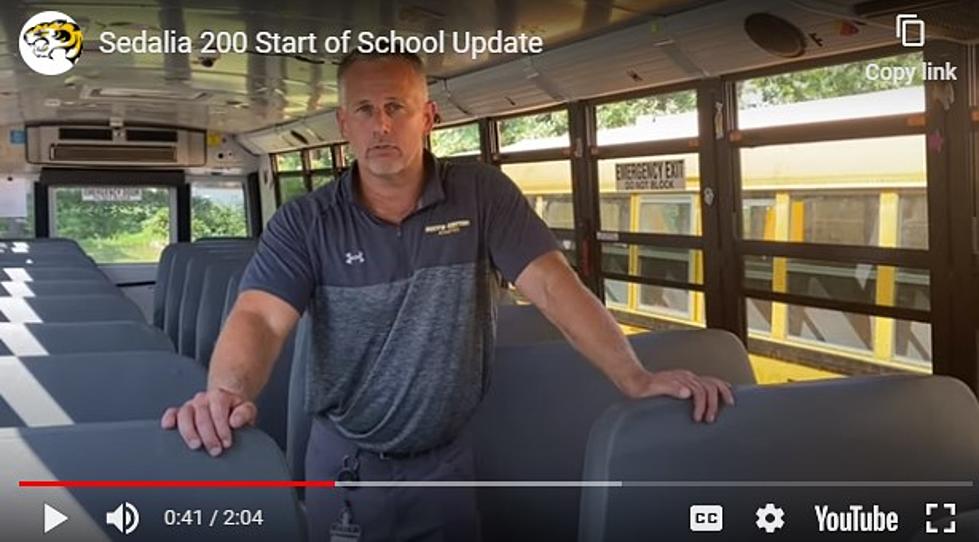 Sedalia School District 200 Delays Start of School Year
Sedalia 200
Sedalia School District 200 has delayed the start of the 2023 academic year to Monday, Aug. 28.
Dr. Todd Fraley, Superintendent, Sedalia School District 200, said on Tuesday afternoon in a video sent to parents that even with the windows open, the temperatures inside a First Student bus ranged between 110 to 120 degrees.
The heat, combined with the humidity, makes for a dangerous situation for both students and bus drivers, he said.
So the decision was made to push back the start of the school year.
Open house events are being held as scheduled, as well as sixth-grade orientation this morning at Smith-Cotton Junior High. The open house is expected to end before 11 a.m.
Practices for Smith-Cotton High and SCJH athletics and activities will continue with some changes made due to the heat.
The high for today is expected to be 96, 101 on Thursday and 100 on Friday.