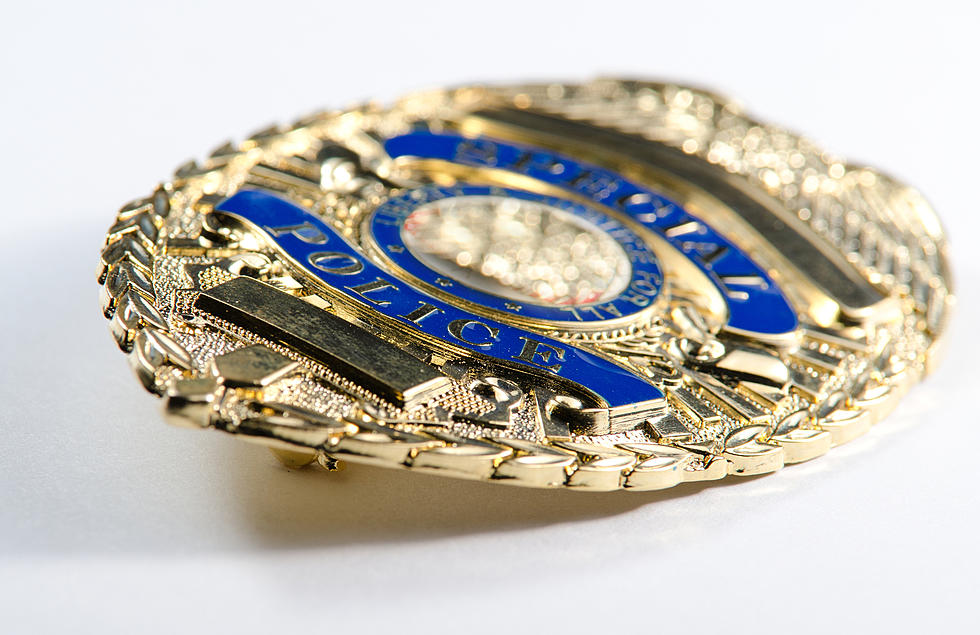 Sedalia Police Reports For October 7, 2022
aijohn784/ThinkStock
This article is compiled from the Sedalia Police Department reports.
Early Thursday morning, Officers took a found property report in the lobby of the Police Department. Edlynn F. Raed found a wallet in the parking lot near the Prime Time store, 216 West Broadway. The wallet contained identification, but contact could not be made with the owner. The wallet was placed into evidence for safe keeping.
---
Sedalia Police stopped a vehicle late Wednesday night in the area of West Main Street and South Limit Avenue because it had no working license plate lights. A computer check of the driver showed he did not have a driver's license. Ruben Eloy Garcia-Juan, 34, of Sedalia, was placed under arrest and transported to the Pettis County Jail. Garcia-Juan was booked in on charges of Operating a Motor Vehicle Without a Valid License and Operating a Motor Vehicle While Failing to Maintain Financial Responsibility.
---
---
Late Thursday night, Officers responded to the 500 block of Welch Court to take a property damage report. Rebecca M. Davis reported a sticky substance was thrown all over her vehicle. A suspect is known, but could not be located. Charges are being pursued.
---
Officers were dispatched to the 1400 block of South Barrett Avenue Wednesday evening in regards to a call of juvenile delinquency. Upon arrival, Officers determined with the evidence presented that no crime occurred. A general information report was generated.
---
Wednesday afternoon, Officers spoke with a male subject over the phone in reference to a theft. Someone had stolen his checkbook. His checks were being used by a different individual to deposit money into an account. Two suspects were identified, and state charges are being sought on both for Forgery.
---
Sedalia Police took a report of destruction of property Thursday afternoon from Tyrone Moten. Moten stated he believes two individuals known to him have damaged several windows of his home in the 1900 block of West 10th Street. Moten stated this has been happening since the first week of September, and that personal documents had been taken from the home. No contact has been made with the suspects at this time.
---
Thursday afternoon, Officers spoke with Rusty S. Hayworth at the Police Headquarters in reference to property damage. Hayworth stated that on October 1st, his 2016 GMC Sierra was damaged while it was parked at the Wal Mart store, 3201 West Broadway Boulevard.
---
Sedalia Police took a report of burglary Wednesday afternoon. Melina Birdsong reported that after arriving home from being gone for the day, the residence in the 2000 block of South Ohio Avenue had been forcibly entered. Birdsong discovered that items were stolen from within. The value of the items was set at approximately $1,000.
---
On the afternoon of September 27th, Officers responded to the National TV Sales and Rental, 1400 South Limit Avenue Suite #10, to investigate a report of failure to return rental property. Upon arrival, Officers met with the complainant. He stated that the suspect rented a laptop computer on August 8th. The suspect paid the initial fee, but never made a payment since that time. A certified letter was mailed to the suspect on September 9th, with no response. The laptop is valued at $1,178. Officers are submitting charges against the suspect for felony Failure to Return Leased Property.
---
Thursday morning, Officers were dispatched to the Pummill's Sporting Goods, 2400 West 16th Street in reference to a two year old child in pajamas found walking near the roadway. It was later determined the two year old was able to open a child gate inside their home, and then the front door of the residence, while his mother was sleeping. The two year old was walked back to his residence in the 1400 block of South State Fair Boulevard and placed back into his mother's care.
---
Wednesday night, Officers conducted a traffic stop on a vehicle for not having any operational tail or brake lights in the parking lot of the Orscheln Farm and Home, 2424 South Limit Avenue. Officers identified the driver and checked his information with Dispatch. The driver's license was suspended through the Missouri DOR. Robert Thull, 19, of Sedalia, was placed under arrest for Driving While Suspended and released roadside with a citation. A valid driver was contacted to take possession of the vehicle and to take Thull home.
---
Sedalia Police were dispatched to Central Bank of Sedalia, 400 West Broadway Boulevard Thursday afternoon in reference to a male subject who was trespassing. The suspect was found to have an active trespass warning from the bank, and was arrested at the business for violating his trespass warning. Bradley Gene Ford, 41, Homeless, was transported to the Pettis County Jail to be booked pending state charges of Trespassing in the 1st Degree.
---
103 iconic photos that capture 103 years of world history
Stacker
gathered some of the most iconic images from the past 103 years, beginning in 1918 and leading up to 2020 during the COVID-19 pandemic.