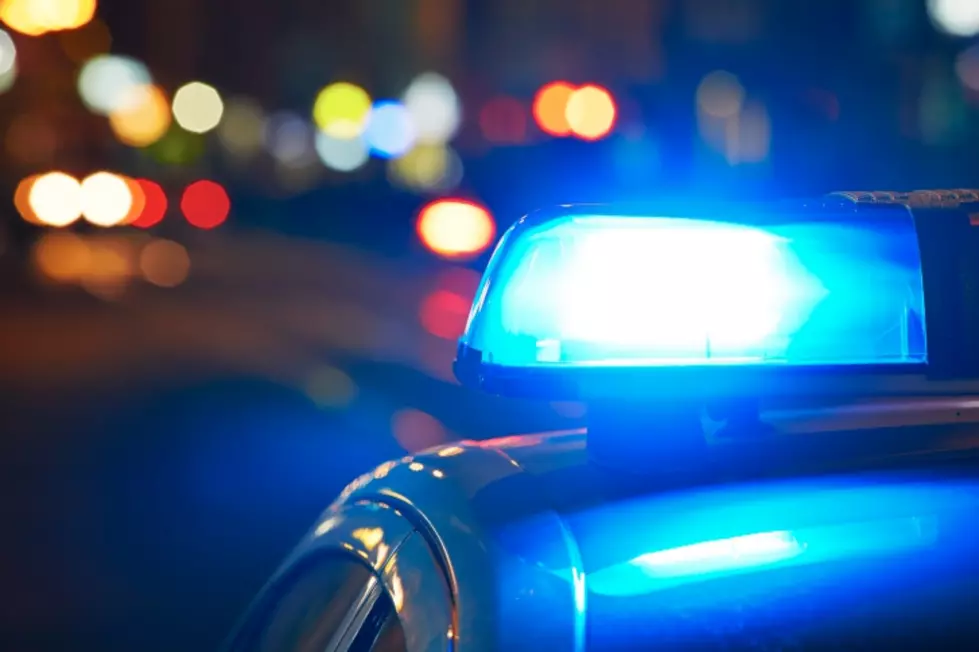 Sedalia Police Reports For January 7, 2022
Getty Images/iStockphoto
This article is compiled from the Sedalia Police Department reports.
Wednesday night, Officers took a report in the Police Station lobby in reference to harassment. The victim stated he has received threatening messages via messenger. The suspect has been identified but no contact has been made at this time.
---
Sedalia police responded to the 300 block of West 10th Street Wednesday evening in reference to a disturbance. The complainant stated that an intoxicated female subject was yelling, making threatening comments, and had possibly fallen down the stairs. Officers made contact with the subject, who did not fall down the stairs or suffer any injuries. The subject began yelling profanities at Officers and other tenants. The subject was arrested and then became combative. Carol Renee Gann, 53, of Sedalia, was placed on a 12 hour safekeeping hold pending charges of Peace Disturbance, and Resisting Arrest.
---
Thursday evening, the Wal Mart store, 3201 West Broadway Boulevard, reported a trespassing incident. On Tuesday, a female entered the store after she had been previously trespassed. A request for the charge of Trespassing has been submitted to the prosecutor.
---
Sedalia Police responded to the 700 block of West Cooper Street for a report of a juvenile outside in the cold Wednesday night. An investigation into child endangerment is being done into the incident.
---
Thursday night, Officers observed a vehicle driving recklessly on South Kentucky Avenue. The vehicle was travelling at a high rate of speed and running stop signs. The vehicle was stopped on West 5th Street near South Kentucky Avenue. Officers made contact with the driver, who currently had a revoked driving status. While speaking to the driver, the odor of marijuana was detected, but it was not located. The driver was uncooperative and smeared Chap Stick on the security camera at the Police Department. The suspect was then transported to the Pettis County Jail. The suspect was asked several times if he was in possession of marijuana and he said no. Once in the jail, he was found to be in possession of marijuana. Wayne A Gravitt, 26, of Sedalia, was booked pending charges of Introduction of a Controlled Substance Into A County Jail, Obstructing Government Operations, Possession of Marijuana, Careless Driving and Driving While Revoked.
---
Thursday night, Officers took a report of a violation of an order of protection which had occurred in the 900 block of East Broadway Boulevard. An arrest was made. Billy Joe Welch, 41, of Sedalia, was arrested for Violation of a Full Order of Protection.
---
Wednesday night, Officers were dispatched to the 1500 block of East 7th Street for a reported stolen vehicle incident. A suspect has been identified, but neither the suspect or the vehicle have been located at this time.
---
Sedalia Police stopped a vehicle in the 2400 block of South Limit Avenue Thursday afternoon as it was improperly registered. A computer check of the driver showed he had a Pettis County warrant issued for his arrest for a charge of Harassment in the 2nd Degree. Jason L. Vansel, 44, of Sedalia, was arrested and transported to the Pettis County Jail, where he was booked and released.
---
Thursday evening, the Wal Mart store, 3201 West Broadway Boulevard, reported a theft that occurred on Tuesday. The employee stated the suspect went through the check-out but failed to pay for the $210.93 worth of items. The suspect then exited the store. There have not been any arrests made at this time.
---
An Officer was dispatched to the 900 block of Winchester Drive in reference to a theft/fraud report Wednesday afternoon. Barry P. Lawson Sr. said his wallet went missing in December and someone attempted to use a debit card.
---
On the afternoon of January 5th, Officers spoke with Nadia Pryce, a caller in New York City. Pryce stated someone in the Sedalia jurisdiction had purchased items using her information. Pryce was able to get her money refunded and ultimately declined to have the case investigated further.
---
Thursday morning, Officers stopped a vehicle near the intersection of West 16th Street and South Grand Avenue for displaying the license plates of another vehicle. A check though Dispatch showed that the driver's Missouri driving privileges had been revoked. Antonio M. Quetzecua Marcos, 33, of Sedalia, was arrested for Driving While Revoked. Marcos was booked and released pending the filing of formal charges.
---
Thursday afternoon, Officers were dispatched to the Hardee's restaurant, 1400 South Limit Avenue for a report of an assault. An employee of the business was assaulted by two suspects that were known to her.
---
LOOK: Here are the best lake towns to live in
Many of the included towns jump out at the casual observer as popular summer-rental spots--the Ozarks' Branson, Missouri, or Arizona's Lake Havasu--it might surprise you to dive deeper into some quality-of-life offerings beyond the beach and vacation homes. You'll likely pick up some knowledge from a wide range of Americana: one of the last remaining 1950s-style drive-ins in the Midwest; a Florida town that started as a Civil War veteran retirement area; an island boasting some of the country's top public schools and wealth-earners right in the middle of a lake between Seattle and Bellevue; and even a California town containing much more than Johnny Cash's prison blues.