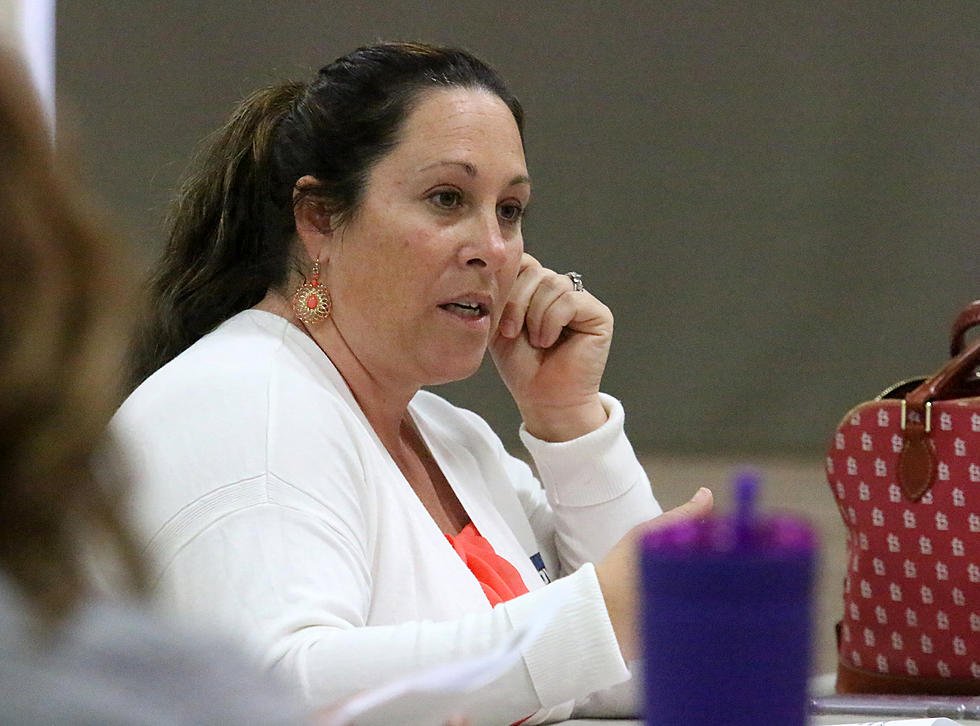 Sedalia Park Board Approves Several Bids
Randy Kirby
The Sedalia Park Board approved a few bids Thursday night and rejected one at its June meeting at Convention Hall, 1500 E. 3rd.
The Board approved a $47,380.07 bid from Sourcewell (Monet) for an outdoor playground to be installed at the new Heckart Community Center. That was in addition to a $13,995 bid from Pour N Play (Blue Springs) for the base.
The bids, totaling $61,375.07 were well below the budgeted amount of $100,000, Sedalia Parks & Rec Director Amy Epple noted.
The playground will use a teal, orange and purple color theme.
Interior Landscapes (Olathe, Kan.) was the winning bidder out of four for furniture to be purchased for the 92,000-square-foot Heckart Community Center.
Interior Landscapes was the second-lowest bidder at $218,859, but the best bidder, Epple explained, due to the fact there were no item substitutions, and also Interior has other Sedalia-area clientele.
The other bidders were Encompass ($217,633), Marathon ($250,412) and Pure ($269,601). A total of $225,000 was budgeted for this line item.
Two bids were received for repairs to the Katy Skate Park. S & A Equipment & Builders was the lower of the two at $66,777.42. The other bidder was from Louis Co., LLC, at $85,000. The Board approved the bid from S & A Equipment.
The failure of one of the compressors that cool down Convention Hall prompted a discussion of replacement of both compressors, which were installed in 1991, Epple said.
The board, after much discussion, decided on Option Two, which will replace both units for $73,511. ACR Heating & Cooling will do the job, which includes labor, freight and materials.
The iconic Liberty Park bridge is in desperate need of repair, according to Epple.
"We've said that for a year-and-a-half now that we need to get it repaired. When COVID hit, it was hard to get anybody to even come out and look at it. So we finally got all our ducks in a row and got a bid on it, and it came in almost four times as much as we thought it would ($243,550) and we were thinking about $60,000 for the repairs," Epple said. But, she said, "it's not going to collapse or anything, it just looks bad."
Epple noted that the plaster is starting to come off the bridge. "You can see when you drive into the park, it almost looks like it has mold on it, but it's starting to fall apart and not look as sharp as it used to. So we need to get that fixed and repaired. So we're going to be reaching out to other businesses, and see what they can do to help us," Epple said after the meeting.
She said that Project Manager Matt Harris conducted some follow-up with five area vendors on why they didn't bid on the bridge project.
The response was that all of the contractors had bigger projects to bid on that they can make a whole lot more money with.
So the sole bid ($243,550) from Louis Company out of Grain Valley was rejected and the project will be revisited at a later date.