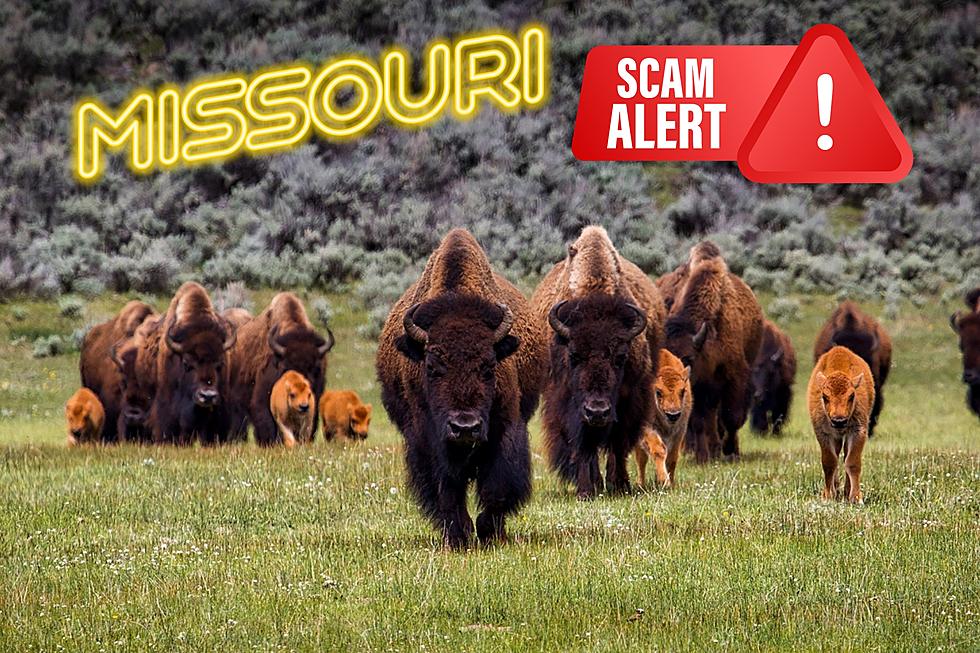 SCAM ALERT – Missouri is Not Sending Buffaloes to Roam Your Land
Canva
Well, you have to give the scammers some credit. At least they're being very creative in their efforts to rip of law-abiding Missouri people. There's a new campaign underway trying to convince people that the state is about to send buffaloes over to roam their land and no, I'm not making this up.
The Missouri Department of Conservation shared this funny yet sadly true scam that's currently happening.
In case you can't read the small print, the Missouri Department of Conservation says the letter you may have received about 550 buffalo being sent your way isn't real:
No, we're not sending buffaloes to your property. Nice try, MDC impersonators!
For the record, scammers, they're called bison in Missouri and not buffalo, but that's a conversation for another day.
I must say that I'm a bit disappointed that the Missouri Department of Conservation does not appear to take orders for buffalo/bison by phone. (*sad face*).
If you'd like to look at this ripoff attempt in a glass-half-full sort of way, at least the scammers gave us all a good laugh today. Thanks for that.
Missouri Barn Airbnb Hosted by 2 Bison Named DJ and Flo
A Gallery Of High Planes Wyoming Winter Bison
Special thanks to Grandpa Rich of Thermopolis Wyoming for these photos.
Each morning Grandpa drives up to check on the herd in Hot Springs County Wyoming.
As he drives around he takes photos and sends them to me.
An audience of 1 is not enough.
That's why I'm sharing them with you.