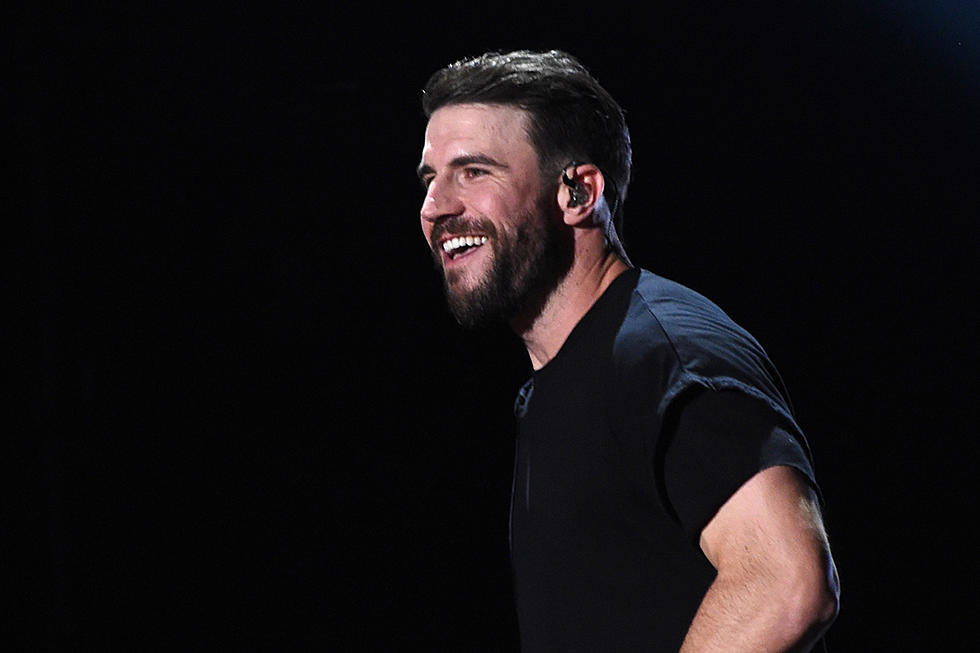 Sam Hunt Is Working on New Music for 2018 (For Real!)
Rick Diamond, Getty Images
The long wait for new Sam Hunt music is about to come to an end.
Hunt released the biggest country music hit of 2017 with "Body Like a Back Road," and though he hit the road extensively on his 15 in a 30 Tour, that single and a song titled "Drinkin' Too Much" proved to be the only new music he gave fans for the entire year as he focused on settling into married life. But at a press conference in Nashville on Tuesday (Jan. 30), the superstar announced that he's got plenty of new music just about set to roll out before he heads back out on the road beginning May 31 as part of Luke Bryan's What Makes You Country XL Tour.
That road trek is set to play in select baseball and football stadiums, including Fenway Park, Wrigley Field and Dodger Stadium, and Carly Pearce, Morgan Wallen and Jon Pardi will also be along for the ride. Hunt plans to have new music out before the tour launches.
"I finally got my life a lot more organized than it has been in years. Getting married last year helped a lot in that department, and so that's definitely translated with music," he says during a Facebook Live stream to announce the tour. "I've been writing for a couple years. Had planned on having music out before now, but just with all the other things going on, I hadn't quite organized it into a compact album version, market-ready version of some of this music. So I do have some songs."
Country Music Tours Hitting the Road in 2018
Hunt does not yet have master recordings of those songs, but he shares that he's headed into the studio within days to rectify that.
"I'm going in Feb. 5 through March and April and I'm hitting it hard before we get out on the road. So I plan on having new music out a month or two before we strike out and hit the road, where I may not have as much time to write."
After a career as a hit songwriter for artists including Billy Currington and Keith Urban, Hunt shot to instant success with the release of his debut album, Montevallo, in 2014. That album scored a long string of hits including "Leave the Night On," "Take Your Time," "House Party," "Break Up in a Small Town" and "Make You Miss Me." His sophomore album will be one of the most-anticipated projects of the year.
These Pics Prove Sam Hunt Is One of Country's Sexiest Fellas
You Think You Know Sam Hunt?