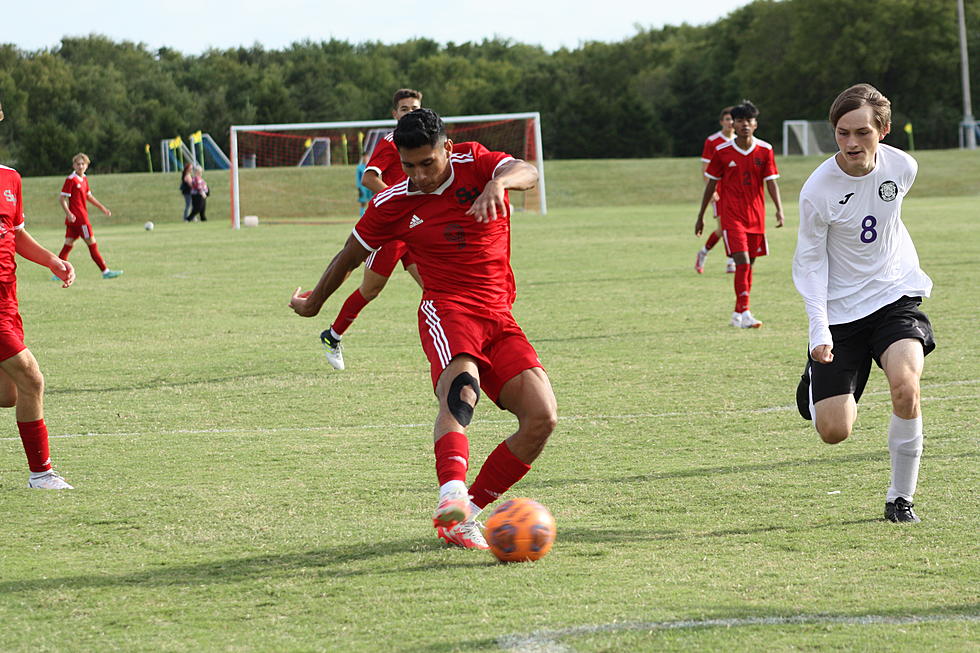 Sacred Heart Soccer Hands Green Ridge an 8-0 Shutout
SHS
The Sacred Heart Gremlins soccer team only needed half of a regulation game to claim an 8-0 victory over Green Ridge Tuesday evening at Clover Dell Park.
Senior Ian Viscara scored first with an assist from senior Bruno Saucedo. Sophomore Jackson Manning scored next to make the score 2-0. Jackson then assisted sophomore George Bain IV less than 2 minutes later. Within 30 seconds freshman Diego DeLeon assisted Bruno for his first goal of the evening.
With 21 minutes left to play in the first half, junior Liam Starke assisted freshman Ramses Rivera -Montoya who scored his first high school goal. Bruno then assisted sophomore Vladimir Lopez for his first career goal.
George Bain scored to make the score 7-0. The final goal of the half, and consequently the game, was scored by senior Bruno Saucedo with an assist from senior Ian Viscara.
The Gremlins face Stover (2-4) for Sacred Heart's fall homecoming this Friday, Sept. 24 at 6 p.m.