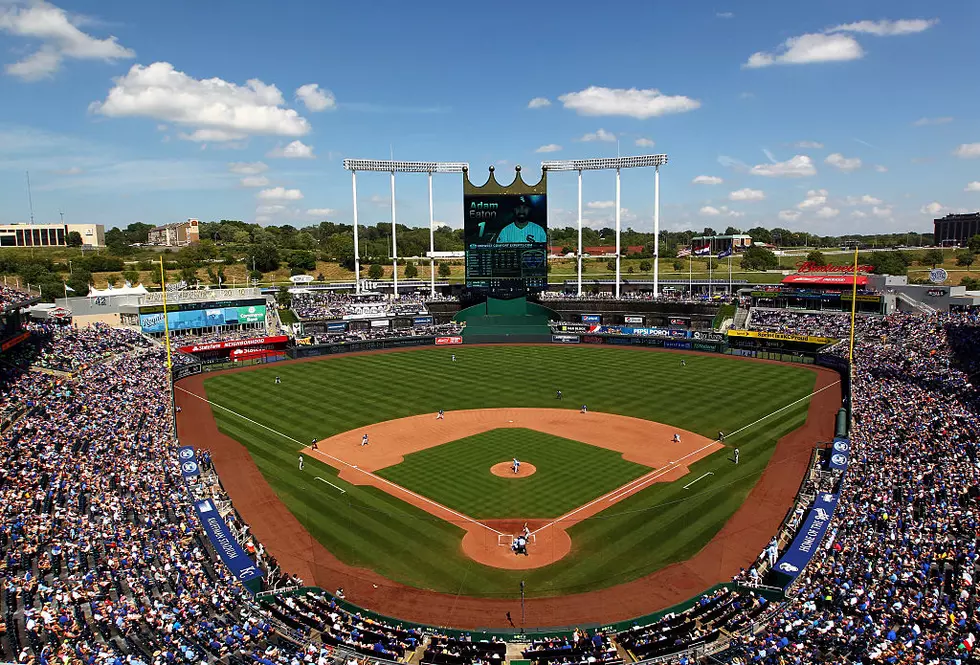 The Royals Want You To Paint It Blue This Thursday
Getty Images
The Kansas City Royals want you to show your Royals spirit and "Paint It Blue" this Thursday.
According to a release from the Kansas City Royals the new initiative attempts to unite, excite and inspire the Kansas City community ahead of the Royals opening day on Thursday, April 1.
"This will be a special season, so we knew now was the perfect time to introduce this campaign," said Sr. Director, Community Investments & Executive Director of Royals Charities, Amanda Grosdidier in the team release. "We are excited to welcome fans back to Kauffman Stadium, but we want fans all over the metro to celebrate Opening Day, too. That's why I am thrilled about 'Paint It Blue' and what it will mean for our city."
The team hopes the "Paint It Blue" initiative will become a tradition among Royals fans to kick off a new season whether at the game, at work, at school, or at home. The Royals are encouraging local businesses, schools and entertainment districts to "Paint It Blue" including lighting buildings and fountains blue; encouraging employees and students to wear Royals attire; or decorating offices, classrooms and neighborhoods with Royals themed decorations.
Additionally a major Kansas City area grocery store is on board and will turn it's stores blue on opening day and will offer "at home tailgate" specials for opening weekend.
This year I'm lucky, my friend Mike scored opening day tickets to the Royals game and asked me to go to the game. So I'll be there. But for those who can't be at the "K" on opening day, or maybe can't take the day and watch the whole game on TV, "Paint It Blue" sounds like a fun way to celebrate the start of baseball. Especially if you're a Royals fan.
CHECK IT OUT: 100 sports records and the stories behind them