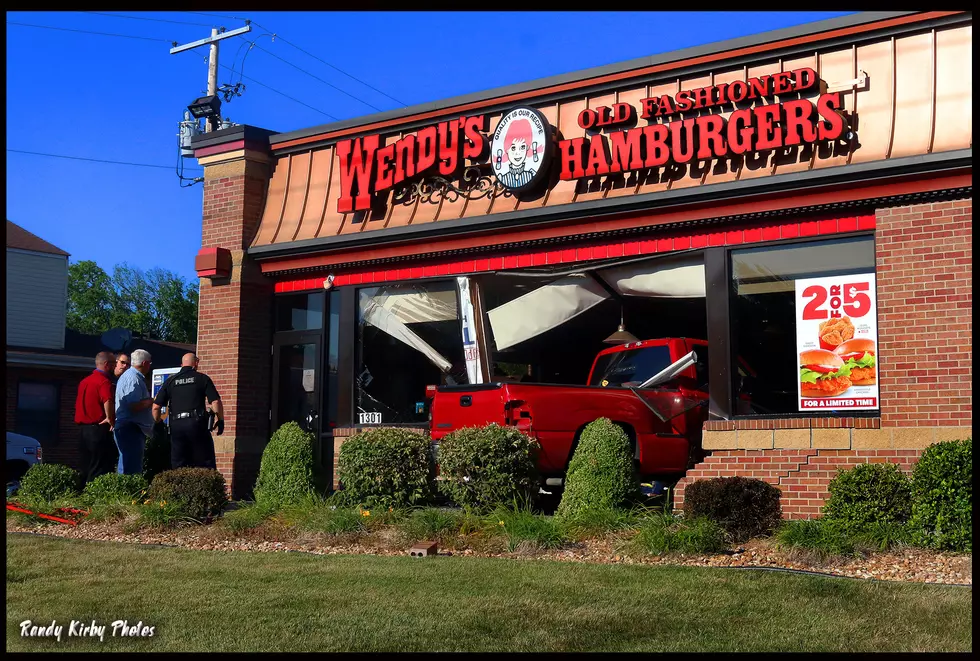 One Woman Killed, One Man Arrested in Crash at Sedalia Wendy's
Randy Kirby
On Monday at 5:57 p.m., emergency personnel were dispatched to Wendy's Restaurant, 1301 South Limit, in reference to a vehicle crash.
Callers advised a pickup truck had traveled off the roadway and through the dining room wall. The truck struck several people and came to a stop several feet within the business.
Seven people were identified as patrons in the business involved in the incident. Carol Barnes, 80, of Sedalia sustained serious injuries and died as a result shortly after the crash. Retired Judge Donald Barnes, 85, was flown to University of Missouri Hospital with serious injuries. He was reportedly in ICU and listed in critical condition.
A ten-year-old juvenile sustained moderate injuries and was transported to Bothwell Hospital. Two other adult individuals sustained minor injury and were transported to Bothwell Hospital. Another adult sought treatment on his own. Identities are not being released at this point of the investigation.
Investigation and evidence revealed the truck was traveling southbound on Limit when it left the east side of the roadway in front of the American Inn Hotel, 1217 South Limit. The truck traveled through business frontage before striking several trees, handrails and subsequently the front of Wendy's.
The driver of the 2004 GMC Sierra pickup, 62-year-old Dennis K. Weaver of Sedalia, was placed under arrest for suspicion of Driving While Intoxicated. He was taken to Bothwell Hospital before being transported to the Pettis County Jail. Additional charges may be sought as the investigation unfolds, police said.
The Missouri State Highway Patrol Crash Team assisted the Sedalia Police Department on scene.
Witnesses are encouraged to contact the Sedalia Police Department Traffic Unit at (660) 826-8100.