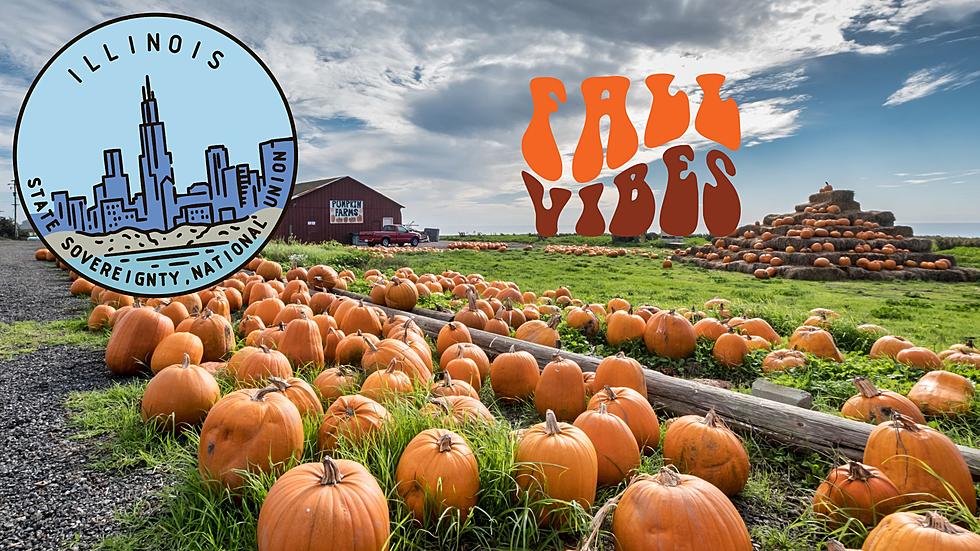 One of the Premier Fall Festivals in the US is here in Illinois
Canva.com
Yes, TECHNICALLY it is still summer 2023 but... Fall is on the way and that means the return of one of the greatest fall festivals in the USA, and it is located in the heart of the Land of Lincoln! Here are the details...
The Morton Pumpkin Festival in Morton, Illinois is set to return once again! And it is not just your regular old small-town fall festival. Morton, Illinois is known as the pumpkin headquarters of the World, and they go all out for the orange gourd. On the website Midwest Living, they ranked the best fall festivals in the Midwest, and here is what they had to say about the Morton Pumpkin Festival...
"This fall fete (September 13-16, 2023) regularly draws crowds of 75,000 to four days of seasonal fun. Morton, just a few miles southeast of Peoria, carries the nickname Pumpkin Capital of the World, because 85 percent of the world's canned pumpkin is packed in the Nestle's/Libby's plant there. The Morton Pumpkin Festival lives up to its name with a pumpkin fishing derby, pumpkin pedal race, pumpkin photography contest, family fun pumpkin patch, and a pumpkin recipe challenge. Other highlights include a pickleball tournament, parade, and a pumpkin pancake breakfast."
We are less than two weeks away from the legendary festival which is celebrating its 57th year running, and if you want to know more about the Morton Pumpkin Festival check out their website by clicking here!
I have never been to the Morton Pumpkin Festival but it is on my Illinois Bucketlist of things to do, and it is only a 2 hour and 20-minute drive away from Quincy (according to my iPhone).