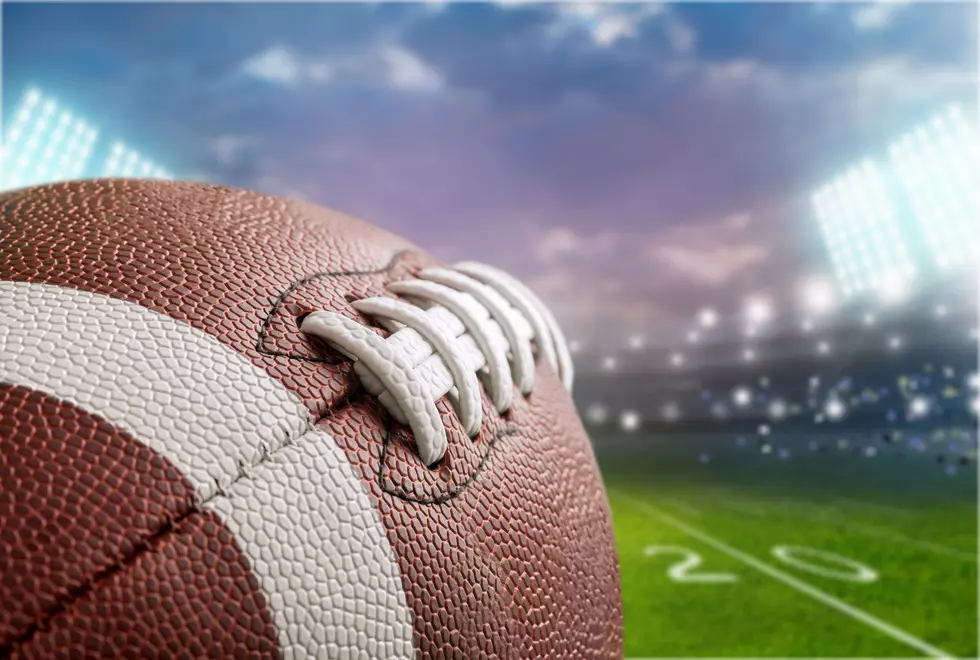 NW-SH Football Ends Season At The Hands Of North Shelby
Getty Images/iStockphoto
Northwest-Sacred Heart football lost to North Shelby 66-14, Friday night, in Class 1 District 2 action.
Leading offensive players:
Kayden O'Bryan 6 yards on 3 carries and a touchdown
Donavan Dobson 8 yards on 2 carries and a PAT
Issac Nieters was 11 of 25 passing for 144 yards and a touchdown
Pierson Tichenor had 7 catches for 101 yards and a touchdown, he also was 1 of 3 passing for 10 yards
Nick Crosswhite had 2 catches for 36 yards
Jason Boss had 2 catches for 12 yards
Tanner Damlo had a catch for 5 yards
Leading defensive players:
Caden Crooker had 16 tackles
Pierson Tichenor had 13 tackles
Grant Goodwin had 8 tackles
Jace Bales had 7 tackles
Braden Allred had 7 tackles
The loss ended the Mustangs' season with a record of 6 and 5.
North Shelby is now 12-0.