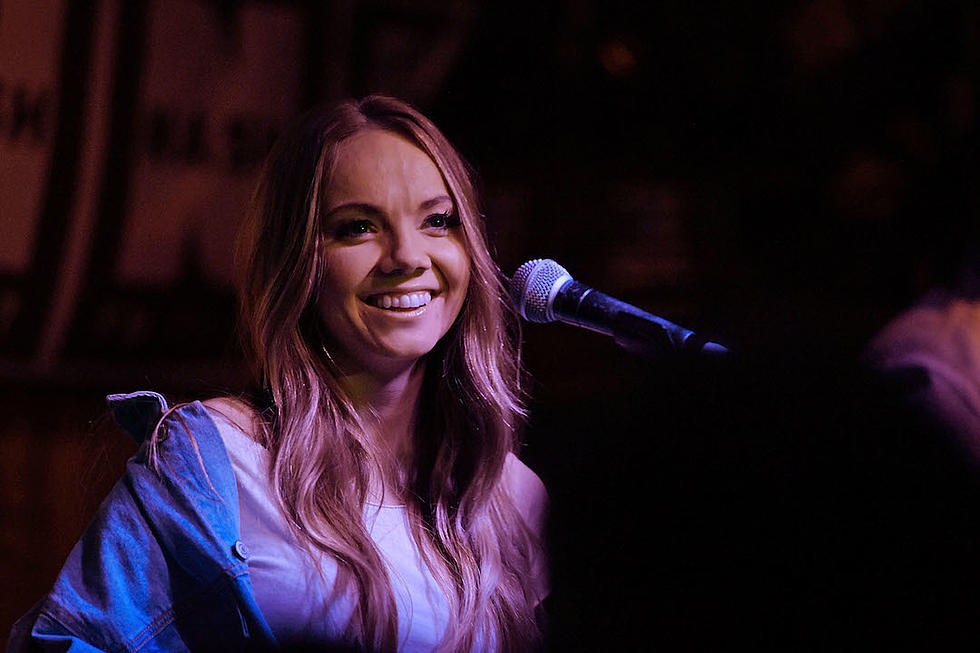 Hear New Singles From Danielle Bradbery, Cale Dodds and More Country Artists
Mike Coppola, Getty Images
The Boot has rounded up this week's brand-new singles from country artists. Get 'em while they're hot!
Danielle Bradbery, "Worth It"
Danielle Bradbery has selected a powerful ballad called "Worth It" as her latest single. The song, inspired by her own previous relationships, is about recognizing your own value and not letting a partner try to tell you otherwise. Bradbery sings like she is she is speaking directly to that person who doesn't see her worth: "'Cause I'm worth it / You're crazy, baby, if you think that / I don't know it / I ain't afraid to walk away if you can't see it, believe it / And give me the love I'm deserving / 'Cause I know I'm worth it."
Cale Dodds, "Take You Back"
Cale Dodds wants to "Take You Back" with his debut single. The modern country song is about exes running into each other in a bar by chance and being reminded of the all the good times they had together: "I'd take you back to when I was the guy that was with you / Back to the nights that we'd always end up / Back in the backseat, kissin' in your driveway / If I had it my way / I'd take you back to the back row, miss the whole movie / You're the only thing I was watching / 'Cause we couldn't stop it, so why did we stop it?" Dodds makes it clear that he would do things differently if he had the chance, too: He ends the song by repeating "I'd take you back."
Ryan Kinder, "Leap of Faith"
Ryan Kinder shows off his plentiful and powerful guitar skills in the new single, "Leap of Faith." The guitar-driven song is about not knowing what you're doing nor what is going on, but going with it in a leap of faith. "Only thing for certain / Is there ain't no sure thing / No one knows what's lurking / Well, back behind that curtain," Kinder sings. "No, no, no, there ain't no way of knowing / Everyday, everyday, everyday / Is a leap of faith." "Leap of Faith" was written by Kinder, Fred Wilhelm and Luke Sheets and was a work-in-progress played in Kinder's live shows before it was recorded. "With "Leap of Faith," I've had the chance to live with it, rework it, go back to the original version, play with 1,000 different solos and test it out with my fans," KInder says in a press release. "I dug through the catalog and found what made me fall in love with songwriting. I got to go back to my roots with this song, and it rocked."
Mitchell Tenpenny, "Drunk Me"
In "Drunk Me," Mitchell Tenpenny's country-pop-sounding voice pairs with a common country theme: drinking a little too much and not being able to stop thinking about an ex. "All those bottles sitting up on the shelf are just salt on the wound / One sip, and I'm picking up the phone, trying not to go home without you," Tenpenny sings. "And that ain't nothing but a whole lotta pain / And that kind of hurt, ooooh, hurts / It ain't worth another drink." "Drunk Me" will impact country radio on March 26.
A decade after the emotional song was written, "Wasted" is being shared as a single by Sarah Darling. According to a press release, the song was produced by Mark Bright, written with Josh Osborne and Mark Beeson and inspired by witnessing a friend whose significant other was struggling with alcohol abuse. In the song, Darling passionately sings about a relationship that is losing ground to the bottle: "You can't hold your whiskey and hold me too / You're numb to the love I'm giving you / Lately I've been thinking / Every time you're drinking / I get wasted, wasted."
Cowboy Troy, "As Long as It's in Texas"
Cowboy Troy has released a new single off of his upcoming album, Laugh With Me, full of heart and Texas twang. The traditional country song, called "As Long as It's in Texas," has the artist singing about never wanting to miss a show in the Lone Star State, whether it's in Amarillo, Houston or anywhere in between. Cowboy Troy, who wrote the song himself, is originally from Texas, so it should come as no surprise that he holds a special place in his heart for shows he plays on home turf.