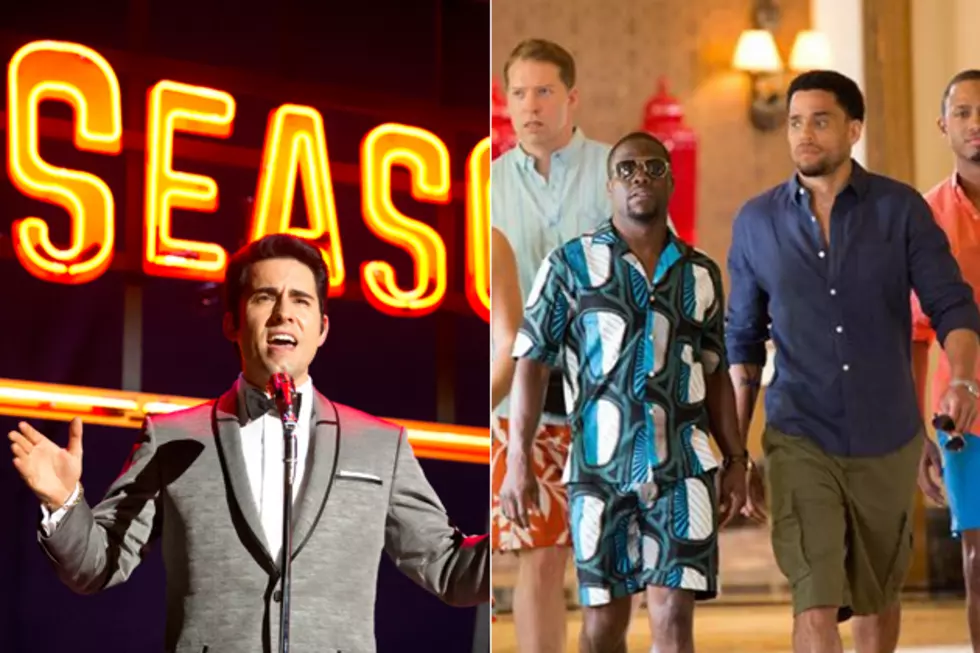 New Movies This Week: 'Jersey Boys,' 'Think Like a Man Too'
Warner Bros. / Screen Gems
This weekend, we get two new movies that aren't your traditional summer fare—the first an adaptation of a beloved musical, the other a sequel to a somewhat surprising hit from not long ago.
The story of '60s singing sensations Frankie Valli and the Four Seasons, as adapted for the screen from the smash-hit Broadway musical. (See more about 'Jersey Boys' here.)
Directed by Clint Eastwood
Starring John Lloyd, Erich Bergen, Michael Lomenda, Vincent Piazza, Christopher Walken
---
'Think Like a Man Too'
A group of men and a group of women spend a few debaucherous days in Las Vegas in this sequel to the 2012 hit.
Starring Kevin Hart, Regina Hall, Gabrielle Union, Taraji B. Henson